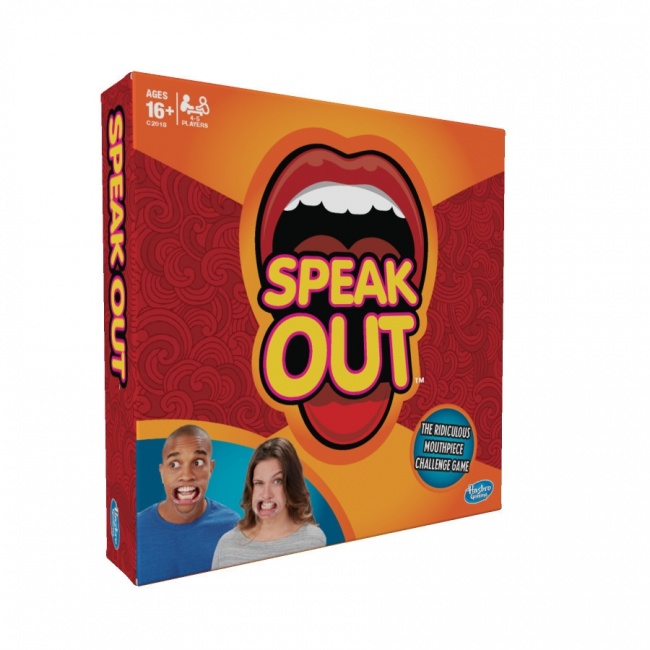 Hasbro, Inc. will launch the new
Speak Out
party game for adults in August.
Intended for adults ages 16 and up, players are challenged to say ridiculous things such as "Nifty Nuns Having Fun" while wearing a custom mouth piece. Much like Pie Face, players are encouraged to videotape themselves participating in the game to share the results on the internet.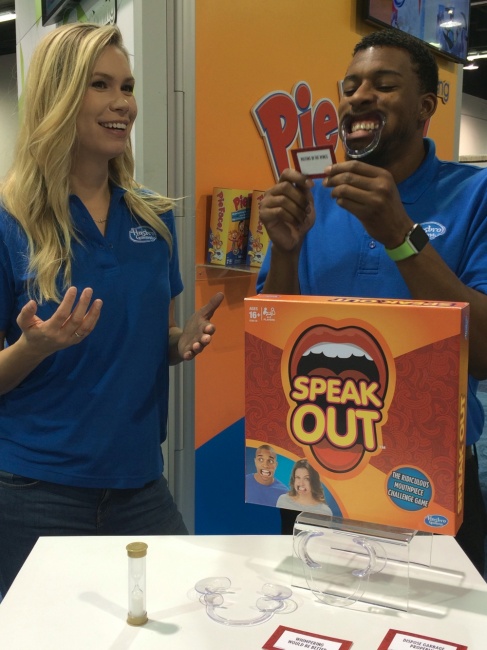 "Both
Pie Face
and
Speak Out
are as fun to watch as they are to play – a key element for a great game and a terrific opportunity for Hasbro to extend viral play patterns to gaming fans around the world," said Jonathan Berkowitz, senior vice president of global marketing for Hasbro Gaming.
The game includes five mouth pieces, 200 double-sided content cards, and a one-minute sand-timer. MSRP is $19.99.