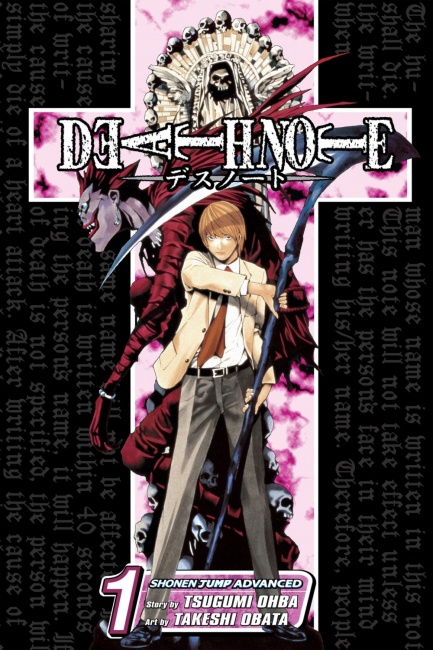 Netflix has begun principal photography on
Death Note,
which is shooting in Canada and the U.S., according to
Coming Soon.
Nat Wolff (Paper Towns, The Fault in Our Stars) will play Light Turner; Margaret Qualley (The Nice Guys, The Leftovers) will play Mia Sutton; Keith Stanfield (Straight Outta Compton, Dope) will play "L"; Paul Nakauchi (Alpha and Omega) will play Watari; and Shea Whigham (Agent Carter, Boardwalk Empire) will play James Turner. The story, based on the manga, will follow a high school student who comes across a supernatural notebook, realizing it holds within it a great power; if the owner inscribes someone's name into it while picturing their face, he or she will die. Intoxicated with his new godlike abilities, the young man begins to kill those he deems unworthy of life.
"I am honored to be working with this great cast and I look forward to bringing Tsugumi and Takeshi's unique story to a global audience," said Wingard.
Two of the producers, Roy Lee and Dan Lin, also made a statement about the global themes the film will portray. "Our vision for Death Note has always been to bring this captivating story to the screen for its longtime manga fans and to introduce the world to this dark and mysterious masterpiece. The talent and diversity represented in our cast, writing, and producing teams reflect our belief in staying true to the story's concept of moral relevance - a universal theme that knows no racial boundaries."
Netflix only recently picked up the adaptation (see "Netflix Picks Up Live-Action 'Death Note'"), and sent it into production almost immediately. The streaming service is eying a 2017 premiere.