Yen Press revealed five new manga licenses and a related light novel at Anime Expo over the 4th of July weekend, as well as a new original graphic novel.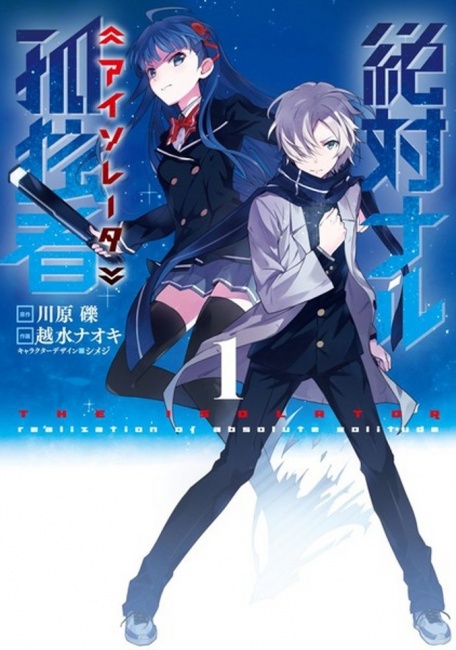 The Isolator
is written by Reki Kawahara, the author of
Sword Art Online
and
Accel World
, with art by Naoki Koshimizu. Yen has published two volumes of the light novel, with a third due in November.
Big Order is by Sakae Esuno, the creator of Future Diary.
Smokin' Parade is written by Kataoka Jinsei with art by Kazuma Kondou, the creators of Deadman Wonderland.
Ishio Yamagata wrote both the manga and light novel versions of Rokka – Braves of the Six Flowers. Art for the manga is by Kei Toru; art for the light novel is by Miyagi.
Murcielaga, in which the lead character gets a job as a hitwoman for the Tokyo police, is by Kana Yoshimura.
And Yen will also publish Reindeer Boy, a new original graphic novel by Cassandra Jean, who provided art for the Miss Peregrine's Home for Peculiar Children and Hollow City graphic novels.