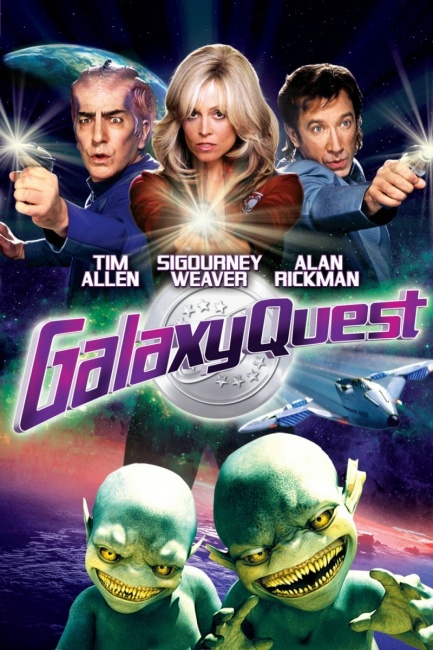 Redshift, a company with some common ownership with Catalyst Game Labs, has partnered with Lynnvander Studios to publish
Galaxy Quest: The Board Game.
The game will be a fully cooperative, comedic worker-placement board game which mimics the hazards and hijinks that occur when a team of actors is forced to run a real alien space ship. The game will keep true to the humor of the film the game is based on, while also being very approachable and full of fast-paced fun. Release date and MSRP were not announced.
Lynnvander Studios has made fantasy films, published a fantasy novel, and RPG supplement for Pathfinder before branching into tabletop design with Albion's Legacy. The company has several projects in the works with Jasco Games, including the forthcoming Buffy the Vampire Slayer board game (see "'Buffy The Vampire Slayer: The Board Game'").
Galaxy Quest was a 1999 DreamWorks movie about the cast of a cult sci-fi series who is recruited by a group of aliens to save them from intergalactic peril. The film had recently been in development for a TV revival (see "'Galaxy Quest' Goes to Amazon") before the untimely demise of actor Alan Rickman.