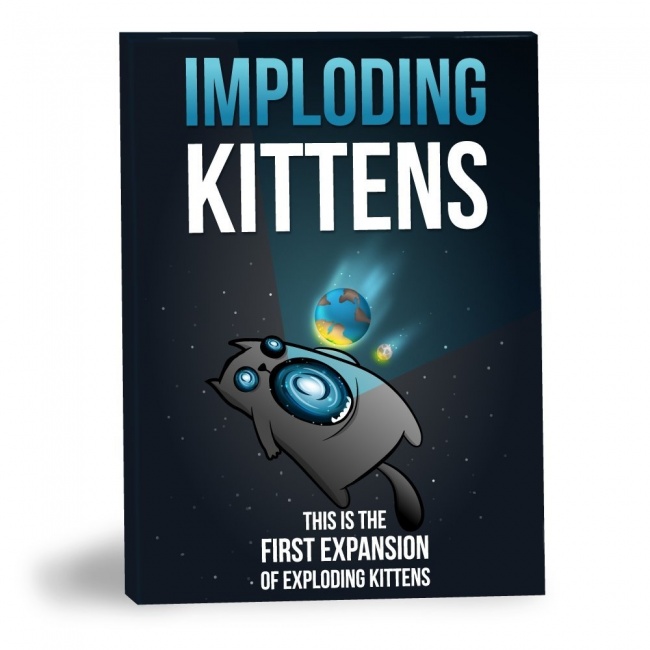 Exploding Kittens, LLC has announced
Imploding Kittens
, the first expansion for the best selling Kickstarter card game.
The expansion includes 20 new cards, including 6 new actions, illustrated by The Oatmeal. The deck expands the core game from 5 to 6 players. The expansion is available only for preorder from Amazon for $9.99. Release is planned for October 18.
Exploding Kittens raised more than $8 million on Kickstarter, making it the best selling tabletop game Kickstarter of all time (see "Top 10 Tabletop Game Kickstarters"). The game has continued to sell well on Amazon, ranking as the #8 most popular Hobby Channel Card/Dice Game on ICv2's most recent chart (see "Top 10 Hobby Channel Card/Dice Games--Fall 2015").