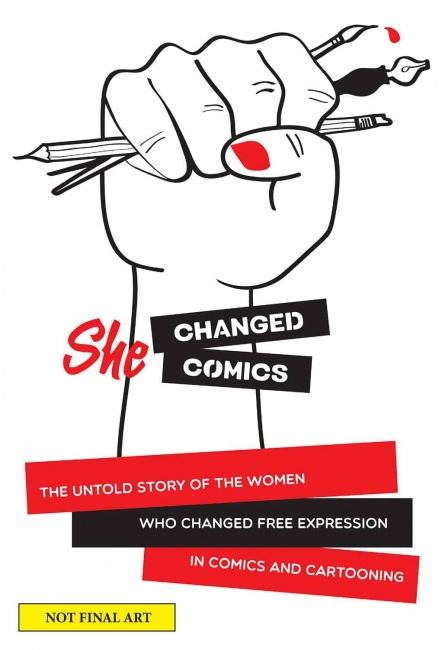 The Comic Book Legal Defense Fund (CBLDF) presents
She Changed Comics
, a definitive history of women who changed free expression in comics.
The book includes profiles of more than 60 groundbreaking female comics professionals like Nell Brinkley, Jacky Ormes, Trina Robbins, Lee Marrs, and Dori Seda, as well as interviews with women who are actively changing the medium today including Raina Telgemeier, Gail Simone Noelle Stevenson, and G. Willow Wilson. She Changed Comics also examines the plights of women who have been imprisoned and threatened for making comics, and explores women's work which is being banned here in the U.S. including Phoebe Gloeckner, Alison Bechdel, and Marjane Satrapi.
"More women are reading and making comics, and we want to explore the women who laid the groundwork for this transition in She Changed Comics," said Betsy Gomez, CBLDF Editorial Director and editor of She Changed Comics. "These are women who opened the door, ventured into new creative terrains, and radically changed the face of free expression in the process. She Changed Comics will be an invaluable tool in CBLDF's ongoing mission to educate people about the value of comics as art and literature."
The 176-page paperback has an MSRP of $14.99. Release, via Image Comics, is planned for October 5.
The collection was funded by a Kickstarter campaign which raised $66,741 from 1,570 backers ($42.51/backer average) in April 2016.