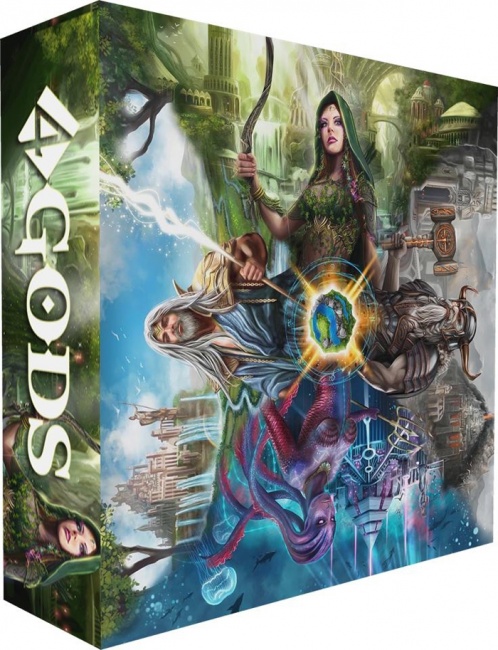 Asmodee NA will release its simultaneous-play world-building board game 4 Gods in Q4.

4 Gods is the creation of Christophe Boelinger (Archipelago, Dungeon Twister). In this game, each player is the deity for one of four classic fantasy races—dwarves, elves, humans, and merfolk—all competing for domination of a new world.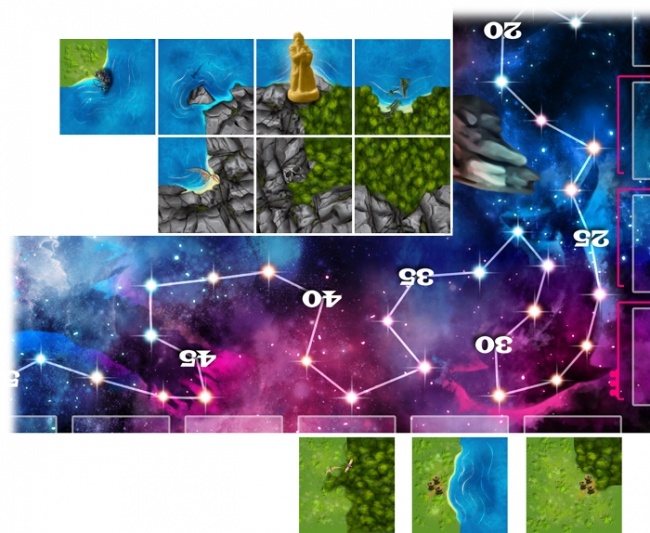 The players simultaneously build the world as fast as they can, using tiles showing different kinds of terrain, trying to build large areas dominated by their preferred terrain. When the opportunity arrives, a player can place a city for their people, earning more points, but at the risk of having that city later destroyed by one of the other gods, or place one of their prophets to try to control the kingdoms of the world.
Players can also play the game in a turn-based format, with each player limited to 30 seconds on their turn, using the timer included in the box.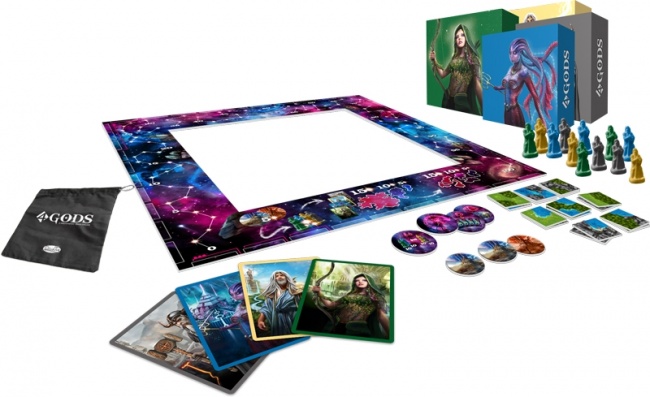 The game includes a scoring track board frame, 92 double-sided terrain tiles, 56 prophet miniatures, 12 tokens, 4 god tiles, 4 storage boxes, 1 30-second timer, and a cloth bag.
4 Gods
is for 2 to 4 players, ages 10 and up, and plays in about 30 minutes. MSRP is $49.99.
4 Gods will follow a number of new releases scheduled for autumn (see "'Dream Home,' 'Spot It! Fire & Ice,' and 'Shakespeare Backstage'" and "Expansions for 'Dixit,' 'Colt Express,' and 'Storyline'").