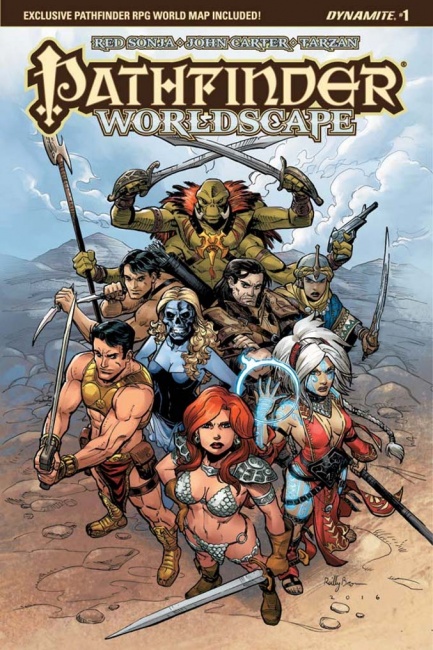 Comic-Con News:
Dynamite Entertainment has announced the October launch of Pathfinder: Worldscape that will pit the warriors and magic-wielders of the Pathfinder RPG against some of Dynamite's most potent and resourceful fantasy heroes including Red Sonja, Tarzan, John Carter, and Tars Tarkas. Pathfinder's Erik Mona is writing the crossover with Jonathan Lau providing the artwork.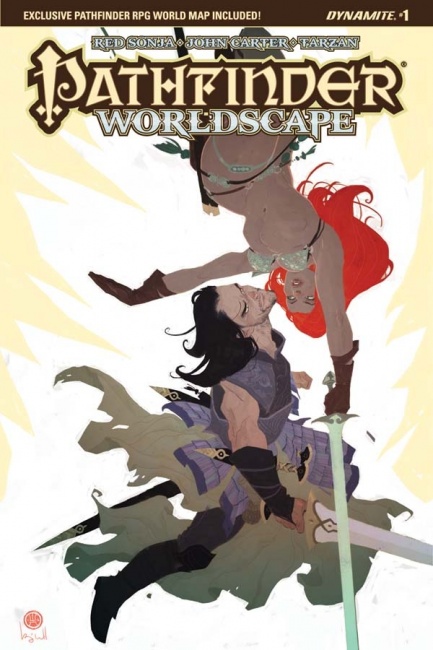 The first issue features covers by Reilly Brown and Ben Caldwell, with a special subscription variant by Sean Izaakse that serves as a homage to the fan-favorite cover of
Crisis on Infinite Earths
#7. An Ultra-Limited variant edition by Tom Mandrake will also be available.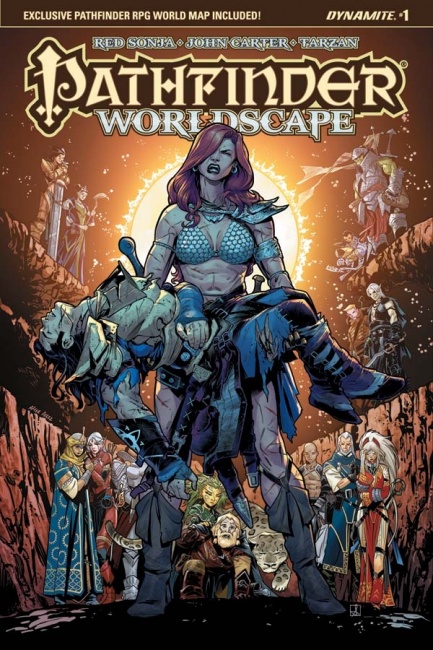 Each issue of
Pathfinder: Worldscape
will contain a
Pathfinder Roleplaying Game
appendix that provides official game statistics for the greatest warriors of Hyboria, Barsoom, Golarion, and Earth, bringing iconic characters like Red Sonja and John Carter into gaming continuity! Also, an original bonus tactical map will be bound into each issue, presented at the standard 1 inch = 5 feet tactical scale suitable for gaming miniatures.