This week's home entertainment offerings include a worthy sequel, Barbershop: The Next Cut, an uneven, but personal almost "auteuristic" R-rated comedy from Melissa McCarthy, a wild, sci-fi-tinged crime picture with a great cast that includes Gal Gadot and Ryan Reynolds, and a delightful "street musical" set in Dublin in the 1980s that will please all those who enjoyed Once and Begin Again.
Theatrical Releases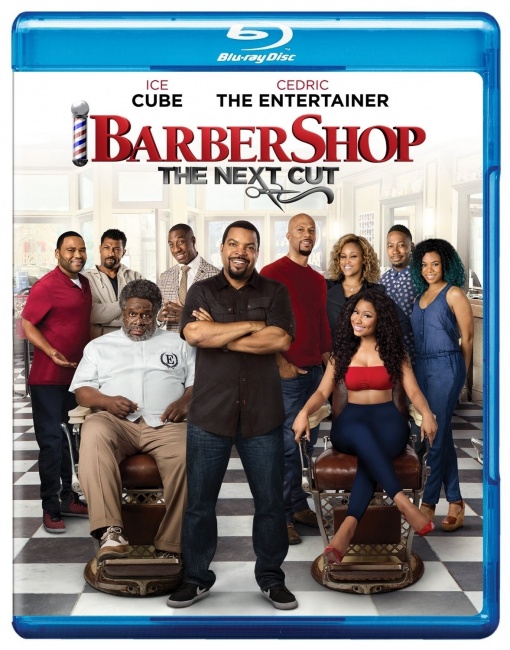 Two comedies that made roughly the same amount at the box office ($50 to $60 million) are due out on Tuesday. The better of them,
Barbershop: The Next Cut
(Warner Bros., "PG-13" $28.98, BD $29.98) is that rare comedy sequel that stand comparison with the original.
The Next Cut
is the third film in the Barbershop series, and after a gap of 12 years there have been changes at the shop, but they turn out to be for the better in this film that deserved a better box office fate than it received. Why are black filmmakers and actors underrepresented at the Oscars? Part of the reason is a lot of them make comedy films, which are reliable money makers and keep people working, but they just don't get any respect at Oscar time, when it's all about Ray Milland or Nicholas Cage chewing the scenery with a florid case of the DTs. Comedies should get a category of their (for actors, directors, and writers too) since they are never going to get equal recognition with dramas, and lots of great work in comedies by black actors and creators (and everybody else who makes comedies as well) in excellent films like
Barbershop: The Next Cut
goes unrecognized at the Oscars.
Also due out on Tuesday is The Boss (Universal, "Not Rated" but the movie was "R" in theaters, $28.98, BD $34.98), which stars Melissa McCarthy in a film she helped to write along with her husband Ben Falcone, who directs. The Boss, which earned a poor 22% positive rating on Rotten Tomatoes, developed out of sketch comedy and it origins are evident in the film's unevenness, but there are some very funny bits here and an excellent cast that also includes Kristen Bell, and Peter Dinklage. The Boss also has the feel of a "personal" film that allows McCarthy to display more of her sensibility than she can in big studio productions like Ghostbusters.
There are also two action/thrillers out this week. Criminal (Lionsgate, "R," 113 min., $29.95, BD $39.99), which stars Kevin Costner, Gary Oldman, Ryan Reynolds (Deadpool), Tommy Lee Jones, and Gal Gadot (Wonder Woman), is a thriller with a sci-fi twist that will remind some of a mind-exchanging version of Face Off, and Hardcore Henry (Universal, "R," 97 min., $24.98, BD $29.98), a tiresome exercise in the use of the subjective camera that devolves into seemingly endless scenes of violence shot by a GoPro camera. The full time use of the subjective camera didn't work for Robert Montgomery, who spoiled one of Raymond Chandler's better novels in his adaptation of The Lady in the Lake in 1947 and 69 years later it is still tedious.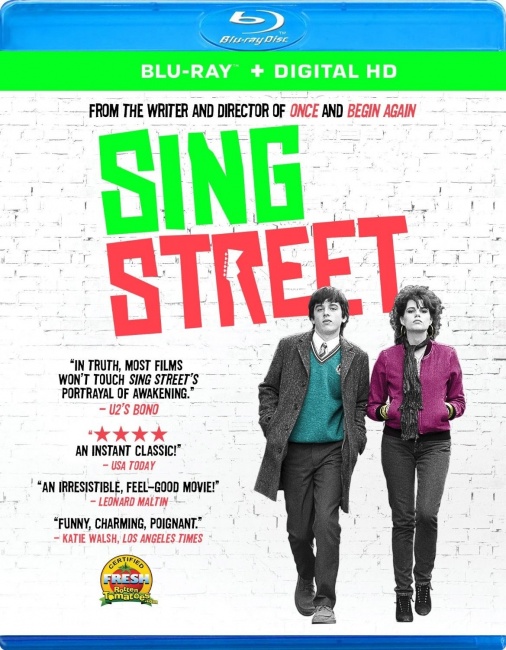 Those who enjoyed John Carney's
Once
and
Begin Again
are bound to enjoy
Sing Street
(Anchor Bay, "PG-13," 106 min., $29.99, BD $34.98), a feel-good musical set in Dublin in the 1980s with plenty of great songs like
Once
, and winning performances from a talented young cast.
Sing Street
earned an amazing 97% positive rating on Rotten Tomatoes, and should please most everyone except those who have an aversion for 1980s pop music.
TV on DVD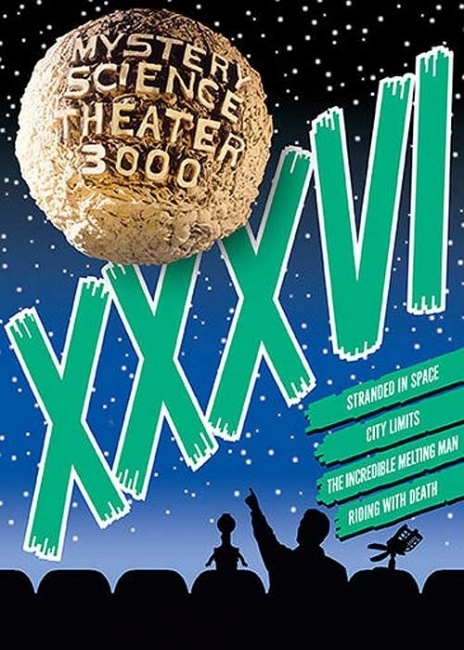 The week's top release is
Mystery Science Theater 3000: XXXVI
(Shout Factory, 480 min., $59.97), an election year spoof in which Joel Hodgson, representing Comedy Central, goes up against Mike Nelson and the Sci Fi Channel party in contest to see who can make the most fun at the expense of some of the cheesiest movies ever made in this case, a quartet composed of
Stranded in Space, City Limits, The Incredible Melting Man
, and
Riding With Death
.
Also of interest is the re-priced Doctor Who: The Fifth Series, Part 2 (BBC, 315 min., $19.98), which includes the final seven episodes of Matt Smith's first season in the Tardis, and for LEGO lovers there is LEGO Nexo Knights: Season 1 (Warner Bros., 240 min., $19.94), which collects the first ten episodes of the Cartoon Network LEGO series that is set in a technologically advanced, yet strangely medieval, world.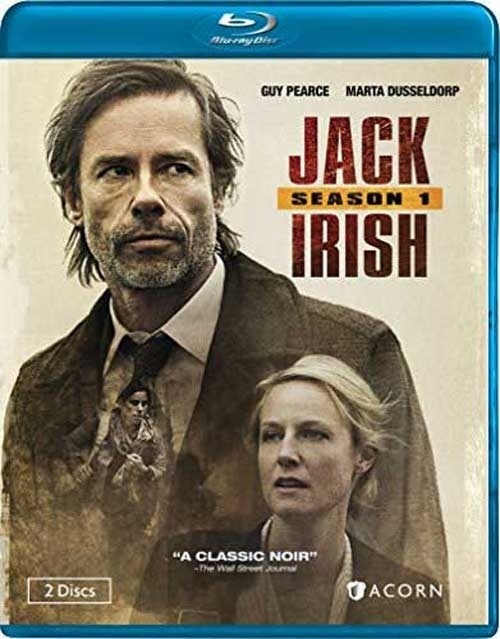 This week's other foreign release (in addition to
Doctor Who
) is a good one,
Jack Irish: Season 1
(Acorn Media, 346 min., $39.99, BD $39.99), an Australian series, which stars Guy Pearce (L.A. Confidential) as a lawyer turned private detective in six intriguing adventures in gritty adaptations of Peter Temple's crime novels. Those who enjoy gritty noir detective stories laced with acerbic black humor will not be disappointed.
This week's vintage TV releases include Family Matters: The Complete 7th Season (Warner Bros. 530 min., DVD-R, $29.98), the sitcom starring Michael J. Fox, and Where's Huddles? The Complete Series (Warner Bros. 259 min., DVD-R, $21.99), which contains all ten episodes of the 1970 animated Hanna Barbera series about professional football players that was very Flintstones-esque and aired in prime time.
Anime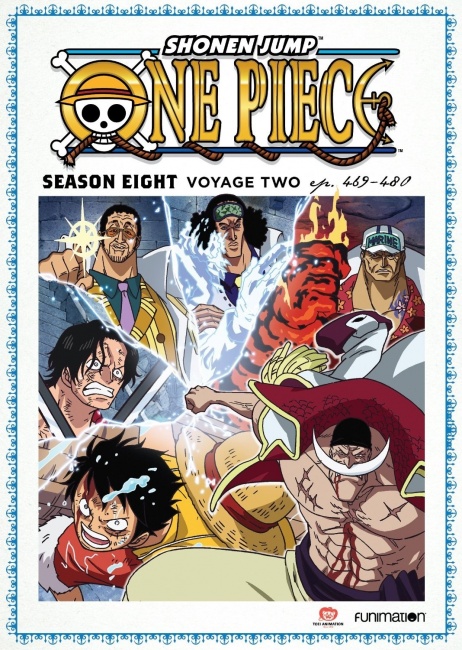 Lots of reissues this week, but there are some new items like
One Piece, Season 8: Voyage 2
(Funimation, 300 min., $39.98), which includes episodes 469-480 and contains one of the most exciting and eventful story arcs in the long-running anime adapting Eiichiro Oda's rollicking pirate saga, and
Log Horizon, Season 2: Collection 2
(Sentai Filmworks, 300 min., $59.98, BD $69.98), which collects the last half of the 25-episode 2014-2015 Studio Deen series based on a series of novels about players trapped inside a fantasy MMORPG.
New on Blu-ray is Lupin the Third: Voyage to Danger (Discotek, DVD/BD Combo $29.95), the 1993 Lupin the Third TV special that was directed by Osumi Masaaki, who helmed some of the early "green jacket" episodes of the Lupin TV series—and was replaced by Miyazaki who took the series in a less violent direction.
Other releases include When They Cry-Higurashi no Naku Koroni Rei Complete Collection (Sentai Filmworks, Subtitles Only, $29.98, BD $39.98), the Code Breaker Complete Collection (Funimation, S.A.V.E. Ed., BD/DVD Combo $29.98), and Date A Live: Season 1 Collection (Funimation, S.A.V.E. Ed., BD/DVD Combo $29.98).
Classics on Blu-Ray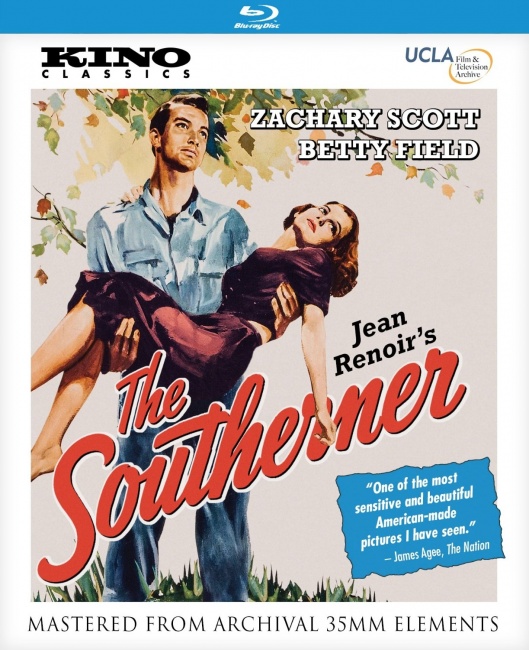 Kino Lorber, which also releases some of the best foreign and independent films on disc, has become a major player in presenting classic films in new high-def transfers that are vastly superior to previous versions. Earlier this year Kino released a spectacular version of Jean Renoir's
The Southerner
(Kino, 92 min., BD $29.95), a hugely underrated American film Renoir directed here when he was in exile during World War II. Few Hollywood films of that era (or any other) attempted to portray the lives of ordinary people, and even fewer managed, as Renoir does in The Southerner, to distill the poetry of everyday life while dealing unsentimentally with people in reduced circumstances. With the help of dialogue polished by William Faulkner,
The Southerner
manages to do all that and more. In addition to the film, the Kino disc includes Pare Lorentz' classic documentary The River that influenced Renoir's film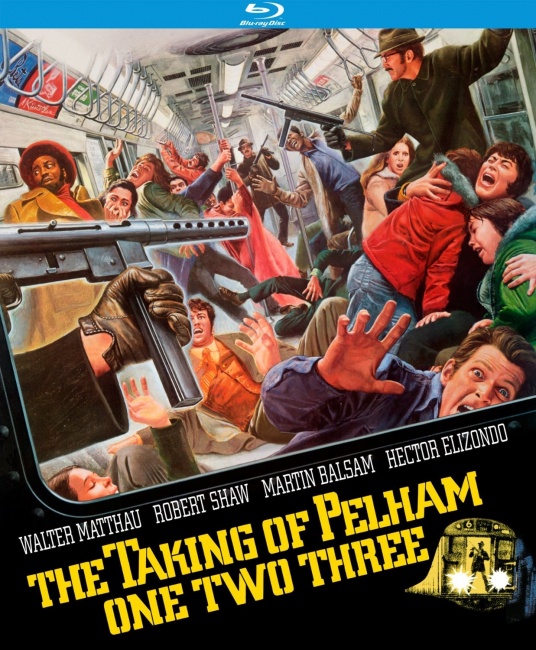 Joseph Sargent's
The Taking of Pelham 123
(Kino, "R," 104 min., $29.95) is one of the very best crime thrillers of the 1970s. Owen Roizman's photography, which is presented to great effect in Kino's definitive new high-def transfer, is even grittier (and better here) than in
The French Connection
. In fact it is easy to argue that
Pelham 123
, which came out in 1974 and John Flynn's
The Outfit
from 1973 are the two best crime films of the decade.
Pelham's
sterling cast includes Walter Mathau, Robert Shaw, Hector Elizondo, Martin Balsam, and Jerry Stiller. The film also boasts one of the very best musical soundtracks of the era (by David Shire), and a compelling narrative adapted by Peter Stone from the novel by John Godey (Morton Freedgood). There are also lots of great extras on the Kino disc including interviews with Hector Elizondo, composer David Shire, and film editor Jerry Greenberg, plus great audio commentaries that put the film's achievements in the proper context.
Classic Hollywood's response to the All-American crime of lynching was surprisingly craven given the studios attempt to take on other social causes such as prison reform (I am a Fugitive From a Chain Gang), the plight of tenant farmers (Cabin in the Cotton), the devastation of the Dust Bowl and the migrations it caused (The Grapes of Wrath). Yes, Fritz Lang's Fury (1936) took on mob rule and lynching, but the intended "victim" survived (and sought revenge). It wasn't until William Wellman directed an adaptation of Walter von Tilburg Clark's The Ox-Bow Incident (Kino, BD $29.95) in 1943 that the lynching of innocent men was depicted with all its savagery and consequences intact—and, it should be noted that the victims in The Ox-Bow Incident (and the would-be victim in Fury) were all white men, when it was actually African-Americans who suffer the most at the hands of lynch mobs, and continued to suffer long after that activity had ceased in the West.
Still there is no denying the power of Wellman's film, which features strong performances from a great cast that includes Henry Fonda, Harry Morgan, Dana Andrews, Anthony Quinn, and Francis Ford, and the movie looks as good as it ever did in Kino's hi-def transfer. Darryl Zanuck, who headed Fox at the time, had little faith in the project, which was made on a shoestring, which accounts for the sometimes jarring switches from outdoor shooting (on some great backlot sets) to scenes that were all too obviously shot on a soundstage. Extras include commentaries by an expert on westerns and by Wellman's son, plus a fascinating documentary about Henry Fonda, who considered
The Ox-Bow Incident
and T
he Grapes of Wrath
as the two favorite films he made for Fox.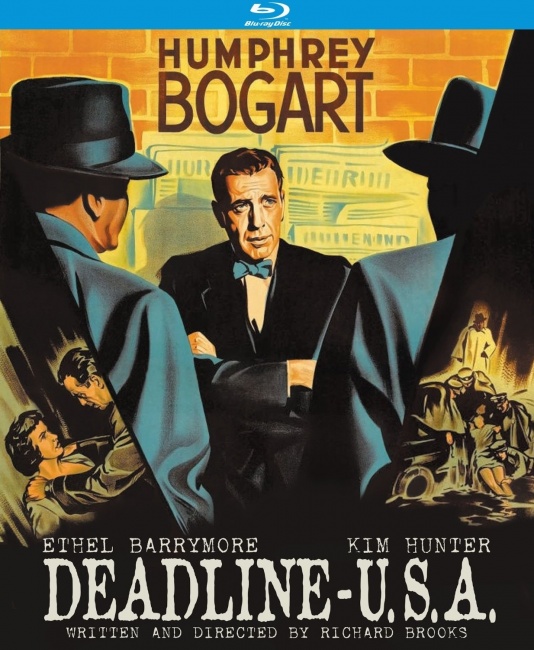 Richard Brooks'
Deadline U.S.A
. (Kino, BD $29.95) may not have as much obvious historical importance as
The Ox-Bow Incident
, but it is an awfully good newspaper/crime film. Brooks, who both wrote and directed the film, drew on his experiences a newspaper reporter in both Philadelphia and New York in crafting this story about a crusading editor, well played by Humphrey Bogart, who takes on a powerful gangster at the same time that the owners of the paper are about to sell it out from under him. Released in 1952,
Deadline U.S.A.
benefits from the razor-sharp photography of Milton Krasner, which looks spectacular in the new high-def transfer. Those who love films about newspapers written by folks who still have ink stains on their fingers will find that
Deadline U.S.A
. is a consistently entertaining film with a great cast that also includes Ethel Barrymore, Kim Hunter, Ed Begley, Martin Gabel, Paul Stewart, Warren Stevens, and in a small role as a copyboy, the great James Dean.