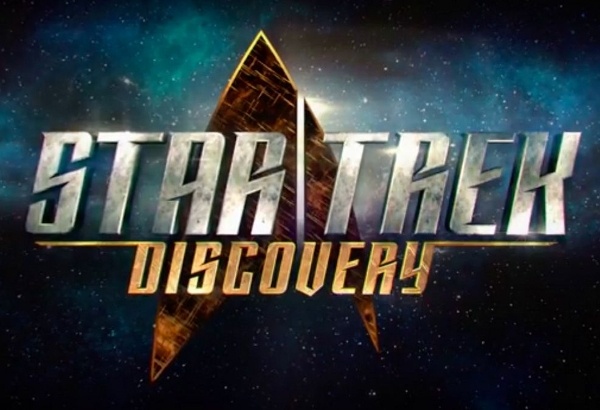 Comic-Con News:
Paramount has released a first look at the U.S.S. Discovery, the starship that will be at the center of the new
Star Trek
TV series,
Star Trek: Discovery
, which Bryan Fuller (
American Gods, Hannibal, Pushing Daisies, Star Trek: Voyager
) is showrunning (see "
Bryan Fuller on New 'Star Trek' Series
"). The series will premiere via an over-the-air broadcast on the CBS TV network in January of 2017, and then will go exclusive with the CBS All-Access streaming network. The one-minute plus clip released at Comic-Con shows a test flight of the U.S.S. Discovery, a formidable looking ship that appears to be a sleek refinement of the design of the Voyager starship.
Paramount has been merciless in its economic exploitation of Star Trek fandom with Star Trek DVD collections costing twice as much or more per hour than similar series, and the folks at Viacom (Paramount's parent company) are stepping it up a notch in this endeavor to get Star Trek aficionados to pay a monthly fee and form a sort of base audience for the CBS streaming service, which is just one of many competing for viewers' dollars.