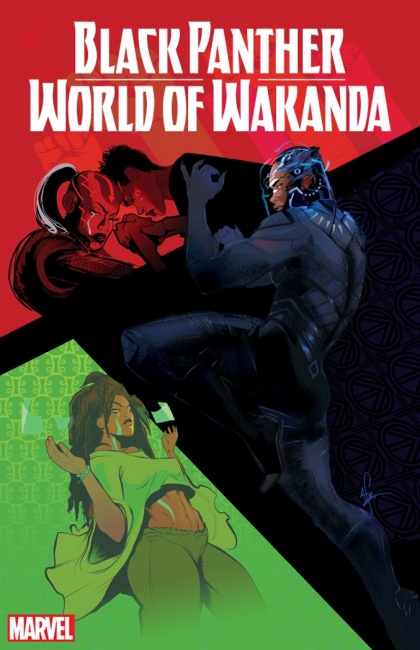 Comic-Con News:
Marvel Comics has hired Roxane Gay to co-write the new series
Black Panther: World of Wakanda
launching in November. Gay is the first black female to write a Marvel comic title.
Gay, author of Bad Feminist and An Untamed State, will share writing duties for the series with Black Panther writer Ta-Nehisi Coats. The series will be illustrated by Alitha E. Martinez, and feature a first issue cover by Afua Richardson. The first issue will also have a 10-page back-up story co-written by Yona Harvey and Coats, illustrated by Afua Richardson.
The story will follow Ayo and Aneka, two members of the Black Panther's elite squad of female bodyguards. The women have expanded the group's mission to not only protect the Black Panther, but also to right wrongs against women in Wakanda and around the world.
The back-up story will follow Zenzi, the co-leader of The People, the rebel group responsible for the chaos in Wakanda in Black Panther.
"Black Panther: World of Wakanda offers a new canvas for storytelling in the Marvel Universe where top-tier talent can explore the limitless possibility of the world of Black Panther," says Marvel Editor in Chief, Axel Alonso. "Roxane, Alitha, Yona and Afua are crafting a series that is essential reading because it takes readers even deeper into the hearts and minds of the rich array of characters introduced in Ta-Nehisi's groundbreaking story and further positions them for greatness within the Marvel Universe."