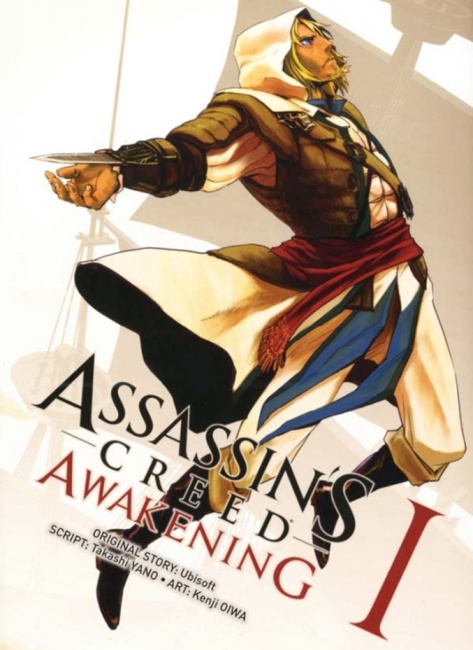 Comic-Con News: Titan Comics announced several new projects at San Diego Comic-Con including the Assissin's Creed: Awakening manga, the killer great white shark series Hookjaw, and the Hammer Comics horror series The Mummy.

Assassin's Creed: Awakening is a mini-series of Assassin's Creed manga collected for the first time in English. The 6-issue series is written by Yano Takashi, with art by Oiwa Kenji. The series takes place in the world of Edward Kenway from the game Assassin's Creed: Black Flag. The series launches in November.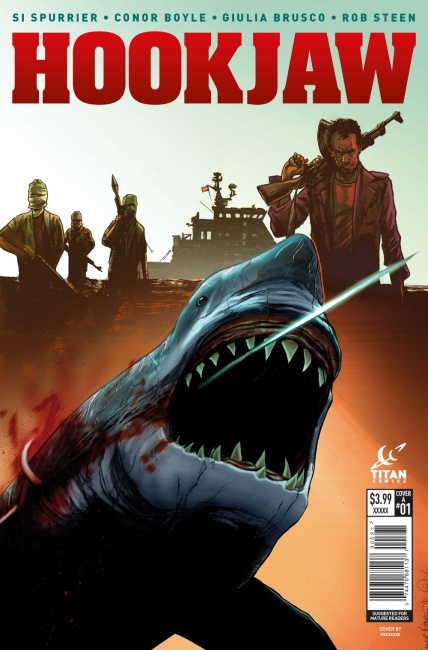 The classic killer great white shark has returned in
Hookjaw
. The 5-issue miniseries will be written by Si Spurrier and illustrated by Conor Boyle. Set off the coast of Somalia, a group of marine scientists are studying a pack of female great white sharks. But something is lurking at the bottom of the Indian Ocean… The series launches in December.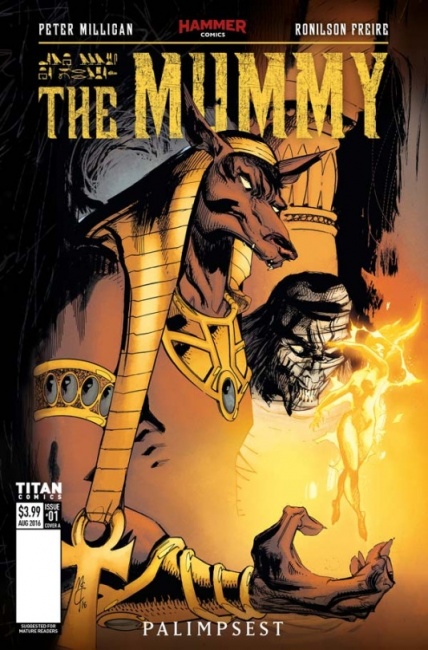 From Hammer Comics comes
The Mummy
miniseries. The 5-issue series will be written by Peter Milligan with art by Ronilson Freire and a first issue cover by John McCrea. The Sect of Anubis have prolonged their live through human sacrifice and the enslavement of an Egyptian High Priestess. Every 30 years they must find a vessel to house the priestess' spirit so they can kill her and drink her blood, preserving their immortality. However, this year's victim will not go as easily as the past offerings.
Titan is also launching a Warhammer 40,000 comic in October (see "GW and Titan Marketing Support for 'Warhammer 40,000'").