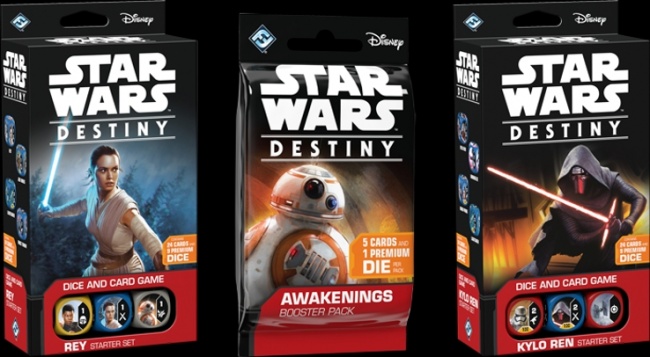 Fantasy Flight Games will release Star Wars: Destiny, a collectible dice and card game encompassing characters, locations, and themes from the entire Star Wars saga in November.

In the game, two players engage in a duel, attempting to eliminate the other's characters first. The mechanics combine dice-driven combat and faction-driven hand management. Players can create decks with characters from different factions and eras from The Phantom Menace through The Force Awakens, as long as the heroes and villains are on opposite sides.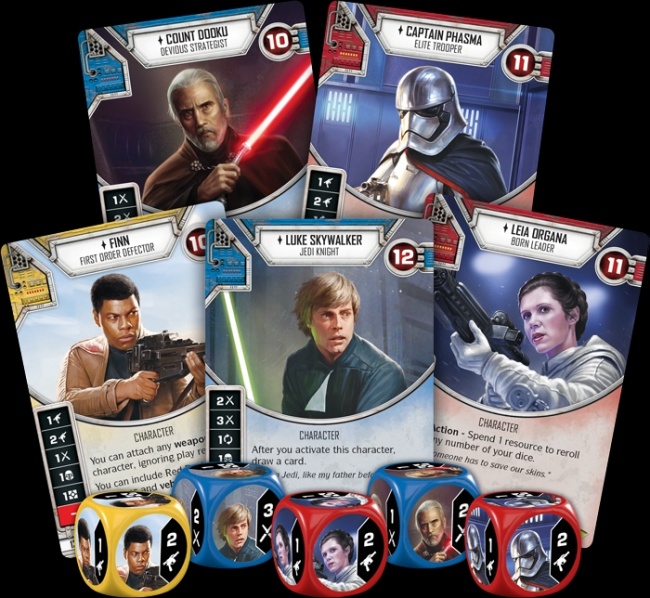 The game will launch with two starter sets with Rey and Kylo Ren, and a range of
The Force Awakens
booster packs. Each starter includes 9 dice and 24 cards and have an MSRP of $14.95. Each booster will contain 1 die and 5 cards and have an MSRP of $2.99.
The game is for 2 players, ages 10 and up, and plays in 30 minutes.
The game will be available for demo at Gen Con.