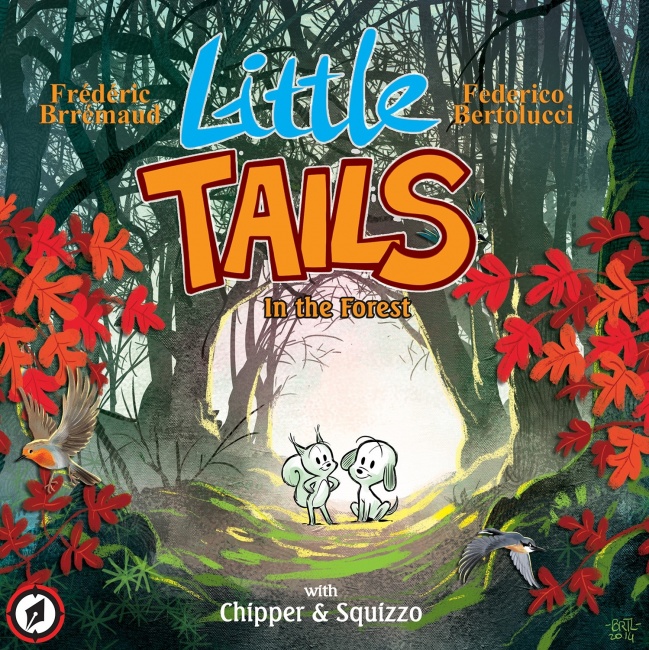 The Chicago-based, internationally-focused publisher Magnetic Press has announced the addition of five titles to its Fall 2016 list (for a look at the rest of the list see "
Magnetic Press Unveils Second Year Lineup
"). The new additions include two volumes of
Little Tails
, nature-focused graphic novels for young readers by Frederico Bertolucci & Frederick Brremaud, the creators of the wordless graphic novel
Love: the Lion
(see "
Magnetic Press Preps 4 Graphic Novels for Summer
").
Little Tails
follows the adventures of a playful puppy and an adventurous squirrel who explore different environments and meet the animals that live there. Both
Little Tails: In the Forest
and
Little Tails: In the Jungle
will be published in September of 2016.
Also due in September is
Light,
a wordless graphic novel written and drawn by Rob Cham that follows a pair of adventurers from a black and white world, who embark on a journey into the Earth to recover the five colorful gems that will restore color to their world.
Light
, the first volume in Ulises Farinas' Magnetic Press imprint Buno, takes place mostly underground in torch-lit caverns populated by strange and dangerous creatures.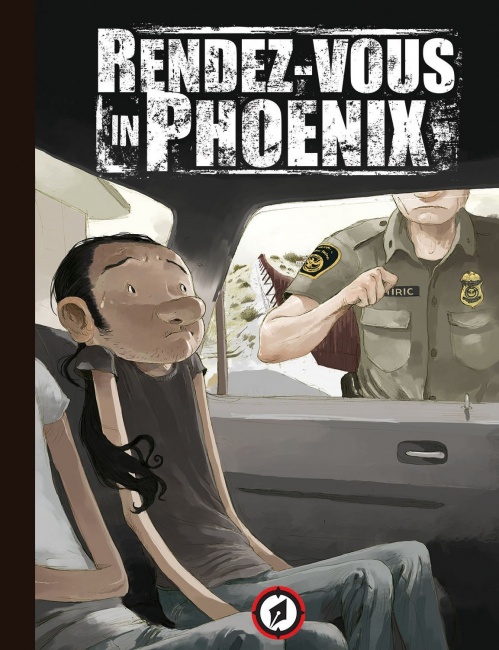 Light
targets an older audience as does the October-shipping autobiographical graphic novel,
Rendezvous in Phoenix
, writer/artist Tony Sandoval's story of his nerve wracking journey across the U.S. border to try to "make it" as a comic book artist in the U.S. and rejoin his girlfriend.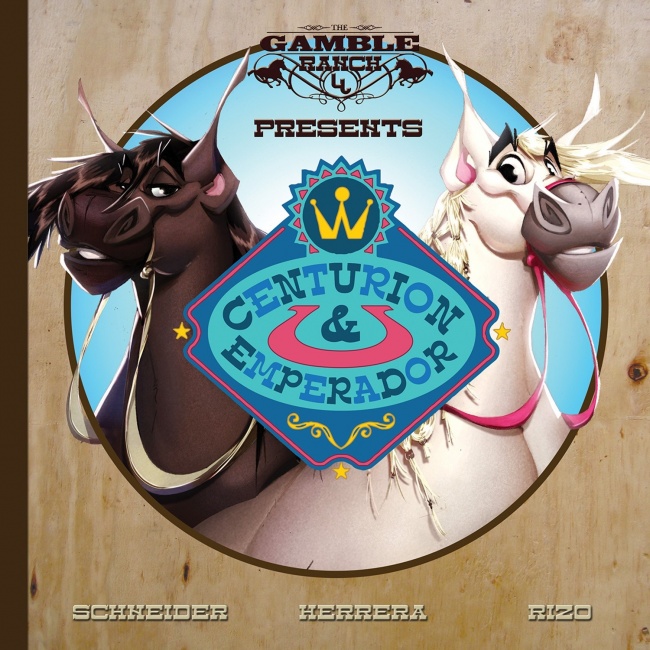 Also shipping in October is Magnetic Press' third offering for young readers and the publisher's first conventional children's book,
Centurion & Emperador
, a saga about the dancing horses of the Gamble Ranch written by actor/comedian Rob Schneider and his wife Patricia with art by Disney & Marvel illustrator Francisco Herrera.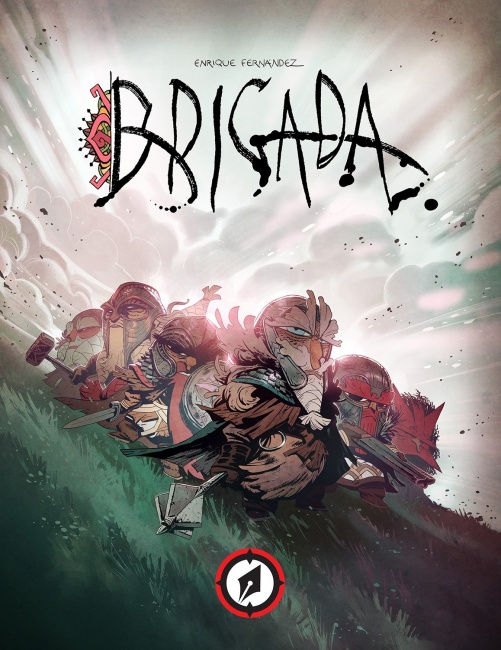 November shipping Magnetic Press releases include Enrique Fernandez'
Brigada
, a psychedelic visual feast set in a vibrant magical world where a strange and dangerous myst has settled over the land—and if anyone wanders into the myst, they are transported to different lands with no rhyme or reason, which is exactly what happens to a Dwarven Captain and his legendary band of cutthroat Dwarven convicts in this totally trippy fantasy saga.
Finally in December the second Buno title,
Cloudia & Rex
, which is written by Ulises Farinas and Eric Freitas and illustrated by Daniel Irizarri.
Cloudia & Rex
is a lushly rendered supernatural fantasy that follows two girls and their mother who find themselves in the middle of a vast, supernatural exodus. On their journey Cloudia is bestowed the powers of hundreds of different gods, but even those don't help her come to terms with the death of her father.