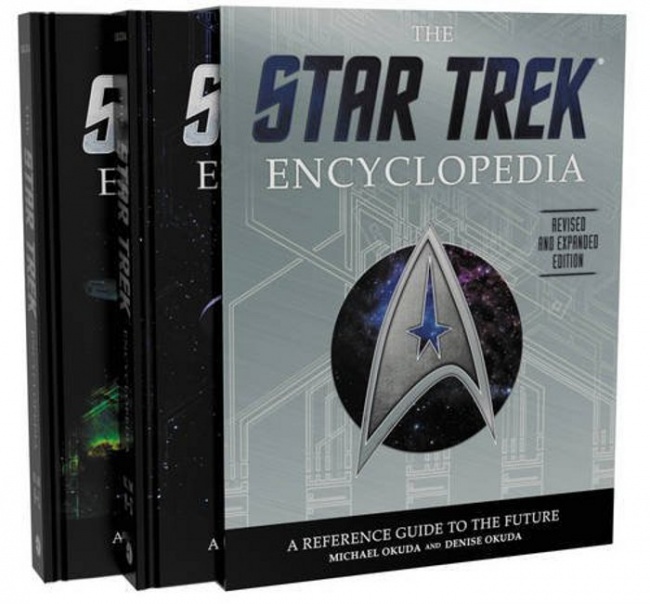 This September will mark 50 years since the airing of the first episode of the original
Star Trek
series, and to celebrate the franchise's 50th Anniversary, Harper Design is releasing a new 2-volume slipcased edition of
The Star Trek Encyclopedia
by Michael and Denise Okuda. The new edition features a completely new streamlined design, stunning new full-color photographs, and 300 pages of new entries packaged in a handsome, shrink-wrapped slipcase.
The new two-volume Star Trek Encyclopedia has an MSRP of $150. The two-volumes contain 1056 pages, and more than half of the 5000 entries are new. Michael Okuda was an art director on Star Trek (starting with Next Gen), and has amassed more Star Trek screen credits than anyone aside from Trek creator Gene Roddenberry, so he brings an insider's perspective to these volumes that document the franchise's first half-century, up to and including the Star Trek film series that was successfully rebooted by J.J. Abrams in 2009.
With many never-before-seen color photos and a complete rundown on all things "Star Trek," this definitive two-volume set will provide hours of entertainment for, and settle many disputes between, Star Trek fans.