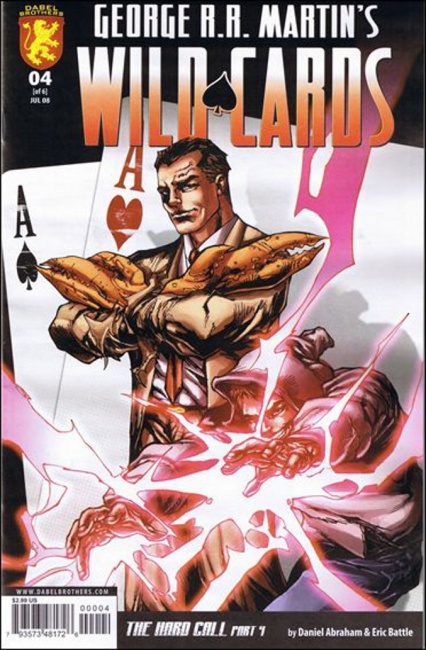 Universal Cable Productions has acquired the screen rights to George R.R. Martin's shared superhero anthology series
Wild Cards
, which has already spawned comics books from Marvel and the Dabel Brothers (see "
Dabels Launch Wild Cards
"), an RPG from Steve Jackson Games and Green Ronin (see "
Green Ronin's 2009 Release Schedule
"), and two failed attempts to develop it for the screen, most recently in 2011 (see "
Wild Cards Movie
"). With Martin's mega-hit
Game of Thrones
about to end in 2018 (see "
Final Two Seasons of Game of Thrones Could Be Shorter
"), there could possibly be a new Martin-inspired series ready to begin at just about the same time that
GOT
provides its final plot twists.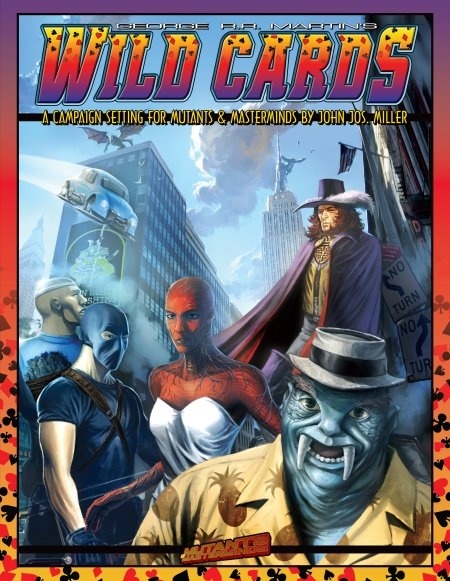 As is the case with Game of Thrones,
Wild Cards
takes place in its own high concept world. The Wild Cards series of science fiction short stories grew out of a superhero role-playing game that Martin led. He created the backstory for the alternate history universe of
Wild Cards
, a world in which a virus hit New York City in 1946, killing most of its victims, disfiguring some, and providing a lucky few with super powers. The first volume of
Wild Cards
was published in 1987, and since then there have been twenty-one others written by thirty different authors and all edited by Martin and Melinda M. Snodgrass.
Martin announced the deal with Universal Cable Productions on his blog. UCP has produced numerous shows including Mr. Robot, Royal Pains, Suits, The Magicians, 12 Monkeys, and The Royals, to name just a few. Martin, the author behind the mega-hit Game of Thrones, who knows a bit about creating sprawling sagas with lots of fascinating characters, sees Wild Cards as a superhero universe with some new and exciting elements: "Wild Cards is a series of books, graphic novels, games... but most of all it is a universe, as large and diverse and exciting as the comic book universes of Marvel and DC (though somewhat grittier, and considerably more realistic and more consistent), with an enormous cast of characters both major and minor. There are thousands of stories to be told in the world of the Wild Cards, and Gregory and Melinda and UPC hope to be able to tell many of them."