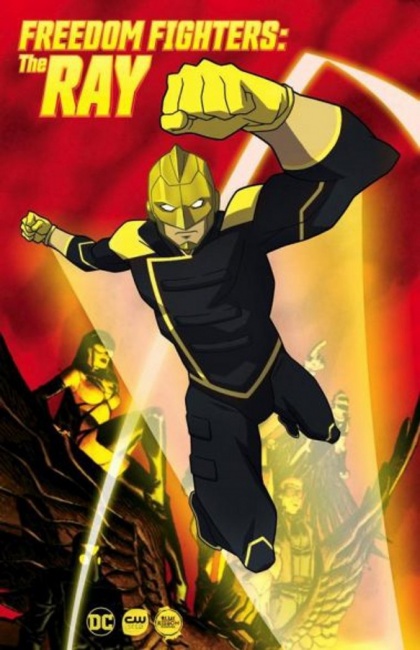 Having already produced a six-episode animated series,
Vixen
, based on DC Comics' first female African-American superhero (see "
Sneak Peak At DC's Digital-Only Series
"), the Internet-based CW Seed has order an additional animated series,
Freedom Fighters: The Ray
, which will introduce the first gay superhero to star in his own TV series. Produced by the prolific Greg Berlanti and Marc Guggenheim, the character of
The Ray
is based on the character as he was reworked by Grant Morrison for his
Multiversity
series (see "
Morrison's Multiversity
"). The CW's plan with
The Ray
(as with
Vixen
) is to debut the character-based series on the Web and then have the character appear in one of the DC Comics-based live action shows on the CW Network such as
Arrow, The Flash, Supergirl
, or
DC Legends
.
According to Deadline, the idea "is to have the actor who voices the lead (in the animated version) play the character on the CW (live-action) series," said the CW network's president Mark Pedowitz. Deadline also reports that the new show will be based on the "Ray Terrill" version of the character—a reporter who was exposed to a "genetic light bomb" that left him with light-based superpowers.