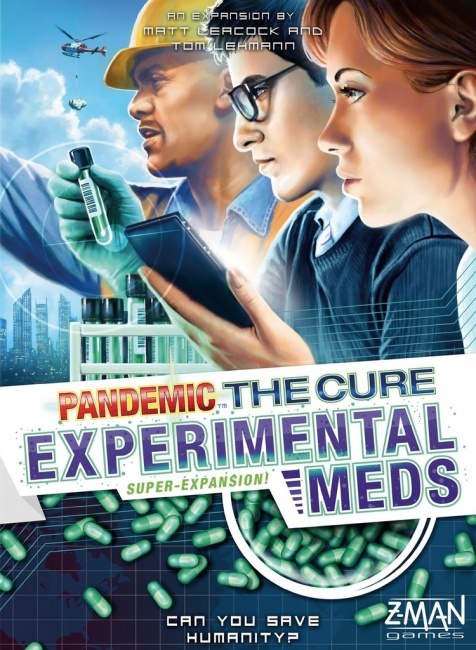 Z-Man Games has announced its fall releases including
Pandemic: The Cure – Experimental Meds, Carcassonne Amazonas, A Feast for Odin, Nautilion,
and
Cosmic Evil
.
The first expansion for Pandemic: The Cure (see "Stand-alone 'Pandemic: The Cure'") will be Experimental Meds. The expansion introduces new threats as it unleashes a fifth virus and Hot Zones become part of the game. There are also new medical experts introduced into the game. The game will be between $25.00 – 30.00, and will release in October.
Z-Man also told ICv2 at Gen Con that the company has sold out of its 55,000-copy print run of another Fall Pandemic release, the limited edition Pandemic Iberia – Collectors' Edition (see "'Pandemic' Goes Historic"), at the publisher level in advance of release.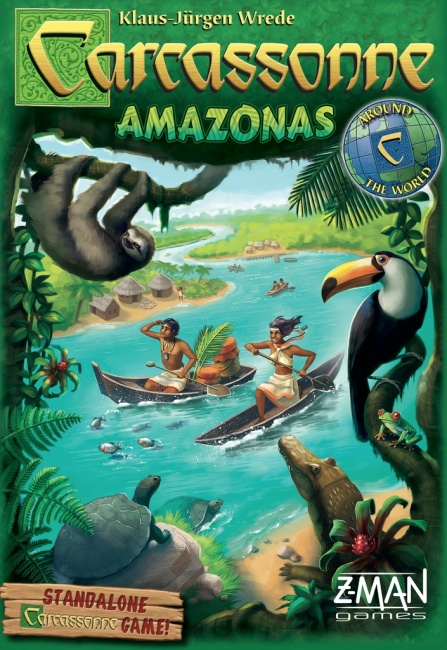 Carcassonne Amazonas
is a new standalone game in the "Carcassonne Around The World" series . Player explore the Amazon to discover the types of animals it contains. Players can visit villages and walk along the tributaries of the Amazon River. Points are scored for discovering animals, visiting villages and reaching the end of the river first. The game is for 2 – 5 players, ages 8 and up. MSRP and release date were not announced.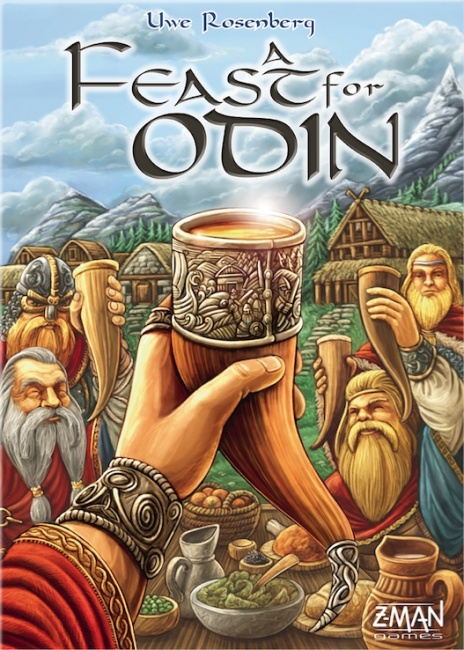 A Feast for Odin
is designed by Uwe Rosenberg (
Agricola, Caverna: The Cave Farmers
). Players build houses, explore the world, dabble in trading, raid enemies and more. At the end of every round, there is a feast in Odin's name. The goal is to raise earnings and score the most victory points. The game is for 1 – 4 players, ages 12 and up, and plays in 100 -120 minutes. MSRP and release date were not announced.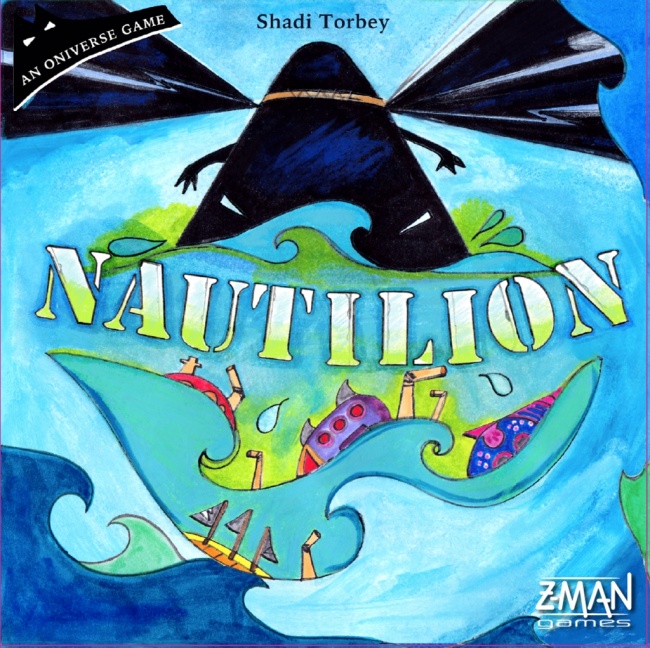 Nautilion
is a game set in Shadi Torbey's Oniverse game universe (see "
'Skyliners' and 'Castellion'
"). Players take control of a submarine, control the tides, and try to stop Darkhouse's naval conquest of the Happy Isles. Players will have to journey to the bottom of the Abyss to stop Darkhouse. Oniverse games are usually solo, but this one includes a cooperative mode. The game comes with 5 expansions. MSRP is $20.00. Release date was not announced.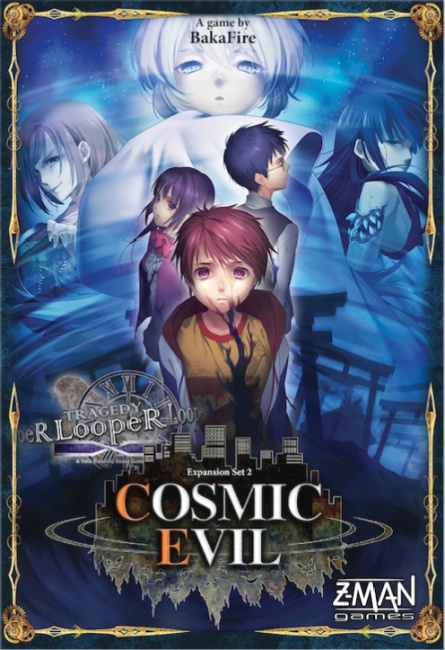 Cosmic Evil
is a new expansion for BakaFire's time-travel detective game
Tragedy Looper
(see "
Z-Man Games Summer Release Round-Up
"). The expansion includes a new Basic Tragedy Script, and nine scripts that take on two new Tragedy Sets: Prime Evil and Cosmic Mythology. There are also new characters, roles, plots and incidents. Release is planned for September. MSRP is $20.00.