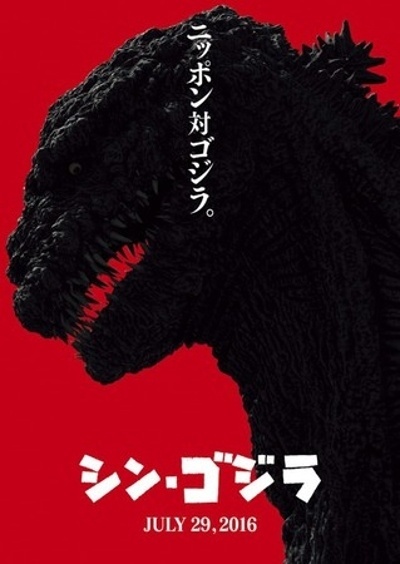 Coming on the heels of strong performance for its recently released live action Godzilla feature,
Shin Godzilla
, Japanese studio Toho will produce an animated feature titled
Godzilla
for release in 2017, according to
Variety
. The new animation has some high-powered talent involved, including co-directors Kobun Shizuno (
Detective Conan
) and Hiroyuki Seshita (
Knights of Sidonia
). Manga-ka (of, for example,
Fate/Zero
, see "
Dark Horse to Publish 'Fate/Zero'
") and anime writer Gen Hirobuchi will write the screenplay.
Released in Japan on July 29,
Shin Godzilla
(announced less than two years ago, see "
More Kaiju!
") is expected to finish at over $50 million at the box office there, a very high total and better than expected. The live action feature will get an American theatrical release as
Godzilla Resurgence
via FUNimation later this year (see "
Toho's 'Godzilla Resurgence' Gets U.S. Release
").