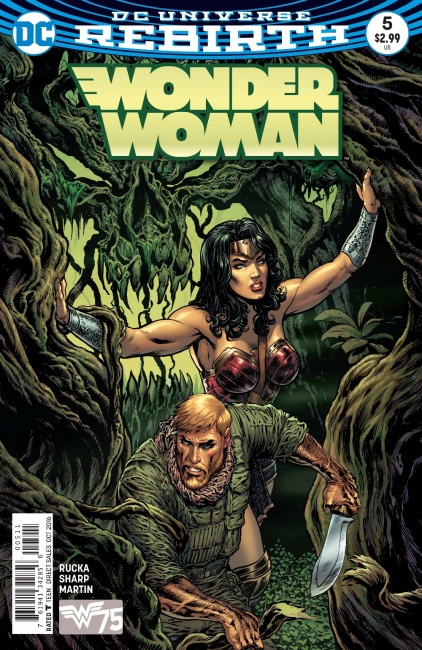 DC Entertainment announced the signing of an exclusive agreement with Wonder Woman artist Liam Sharp. DC has been signing a lot of talent to exclusive deals this year (see "DC Signs Tim Seeley to Exclusive Deal").

Sharp has illustrated a diverse array of characters for DC including Batman and Superman, before coming co-author on DC's Wonder Woman. Sharp illustrates the odd-numbered issues of Wonder Woman, for "The Lies" story, while Nicola Scott illustrates the even-numbered "Wonder Woman Year One" story. Sharp is also a founder of the award-winning Mamtor Publishing and was a co-founder of Madefire (see "Interview with Dave Gibbons"), where he published his magnum opus Captain Stone is Missing. He also created the WildStorm series The Possessed with Geoff Johns.

Sharp's contract is for two years.