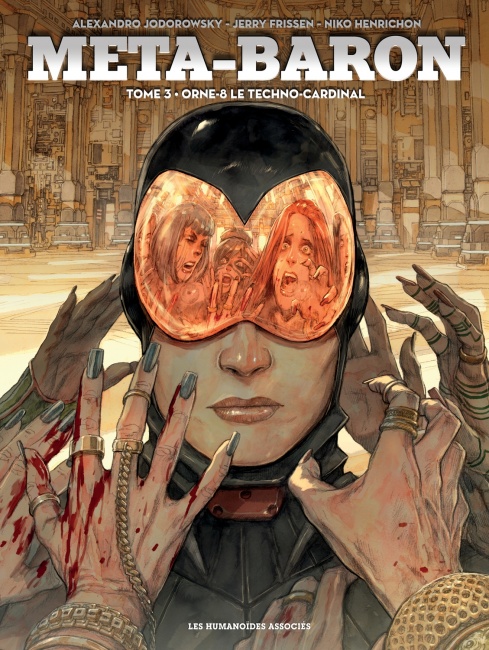 Fresh off their recent announcements for January and February titles, Humanoids continues their strong push into 2017 with two new additions to their already strong and growing catalog of English-language adaptations for US and UK readers.
First up is the welcome news about the sequel in Alexandro Jodorowsky and Jerry Frissen's all new
Metabaron
series with the March release of
The Metabaron Book 2: The Techo-Cardinal and the Transhuman Oversized Deluxe Edition
. Following the October 2016 debut in the US and UK of
The Metabaron Book 1
, Les Humanoides Associes will also be concurrently publishing the third tome--
The Techno Cardinal
--in French. With only a six-month turnaround, English readers will be able to purchase both tomes 3 and 4 in the new Humanoids collection.
The Metabaron Book 2
will also feature the addition of new illustrator Niko Henrichon. The 112-page, color hardcover will retail for $29.95.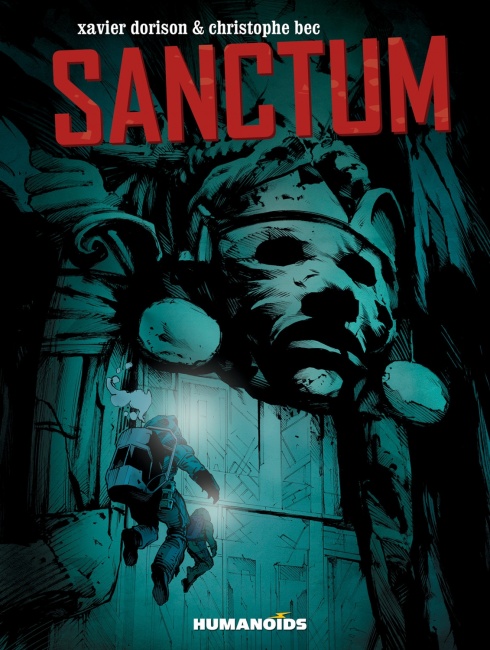 Moving away from the Jodoverse, Humanoids is also scheduling a softcover trade of
Sanctum.
Originally released in France in 2009 in separate volumes, an English-language hardcover was published by Humanoids in 2014. This 200-page, color trade from writer Xavier Dorison and artist Christophe Bec is an underwater, science fiction adventure where the crew of the USS Nebraska uncovers the aftermath of a 70-year-old shipwrecked Soviet submarine. Horrors of the deep abound in this thriller that retails for $19.95.
See Humanoids' February releases here (see "
'Snow Day' and 'Whispers in the Walls'
").
--
Nathan Wilson