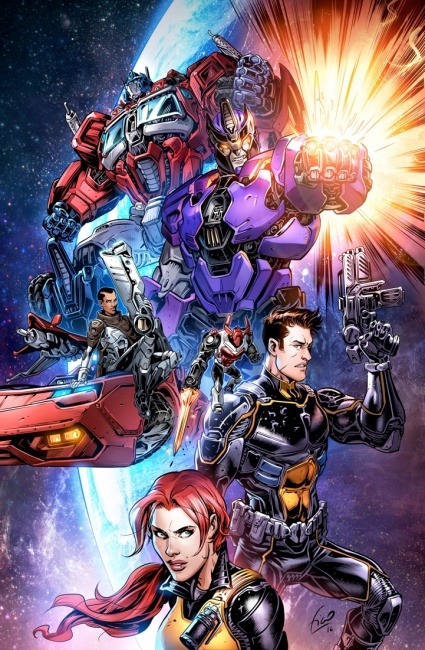 IDW Publishing will launch a new series out of the combined Hasbro characters universe that it is debuting this month in Revolution (see "IDW Fomenting 'Revolution'").

Revolutionaries will be written by John Barber, with art by Fico Ossio. The series will star Action Man, Blackrock (Transformers), Mayday (G.I. Joe), and Kup (Transformers), with a cast of rotating teammates from Transformers, G.I. Joe, Rom, Micronauts, Action Man, and M.A.S.K.: Mobile Armored Strike Kommand.

IDW announced several other series which will launch out of Revolution at San Diego Comic-Con (see "IDW Reveals Hasbro Series Launching Out of 'Revolution'").