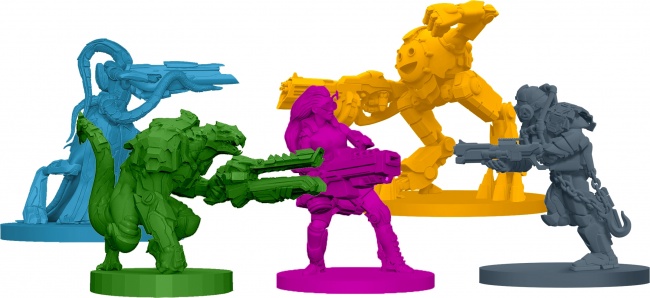 Czech Games Edition will release three new titles at this year's
Spiel
fair in Essen, Germany this October:
Adrenaline
,
Codenames: Pictures,
and
Alchemists: The King's Golem
Expansion.
Adrenaline was created by Filip Neduk (Goblins, Inc.), and was inspired by the first-person shooter genre of video games. Players race around using one of five plastic miniatures, grabbing guns and ammo and trying to blast each other using a diceless combat resolution mechanic. The game also features elements of resource management and area control.
Adrenaline is for 3 to 5 players, ages 12 and up, and plays in about an hour.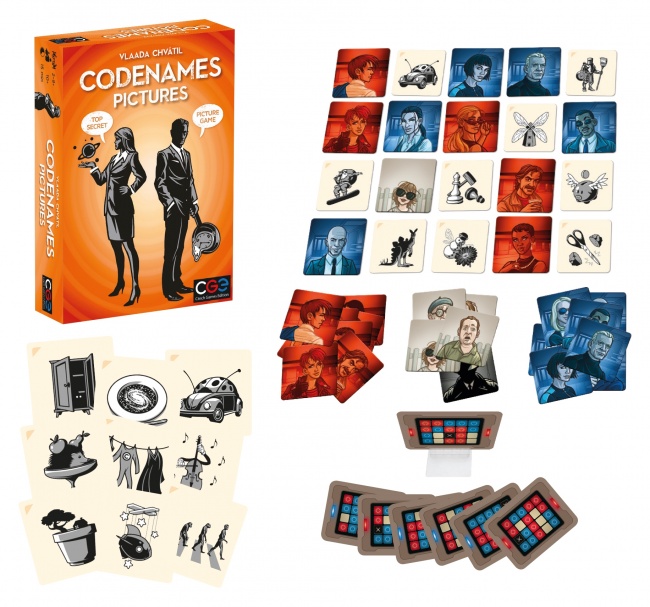 Picking up where Vlaada Chvatil's
Spiel des Jahres
winner from 2015 left off,
Codenames: Pictures
(see "'
Codenames: Pictures'
") replaces the words from the original game with 280 grey-scale pictures for players to reference as the spymasters try to give clues to their agents. The images were created by Tomas Kucerovsky (
Galaxy Trucker
), Jana Kilianova, Michal Suchanek, David Cochard (
Alchemists
), and Filip Neduk. This version of the game uses a smaller grid of cards and simplified rules for clues, but is compatible with the original game.
Codenames: Pictures includes 14 agent cards, 1 double agent card, 4 innocent bystander cards, 1 assassin card, 60 key cards, 1 card stand, and 140 picture cards. The game is for 2 to 8 players, ages 10 and up, and plays in about 15 minutes.
Codenames was awarded the 2016 Spiel des Jahres prize as well as the Origins Awards "Game of the Year" (see "'Spiel des Jahres' 2016 Winner Announced").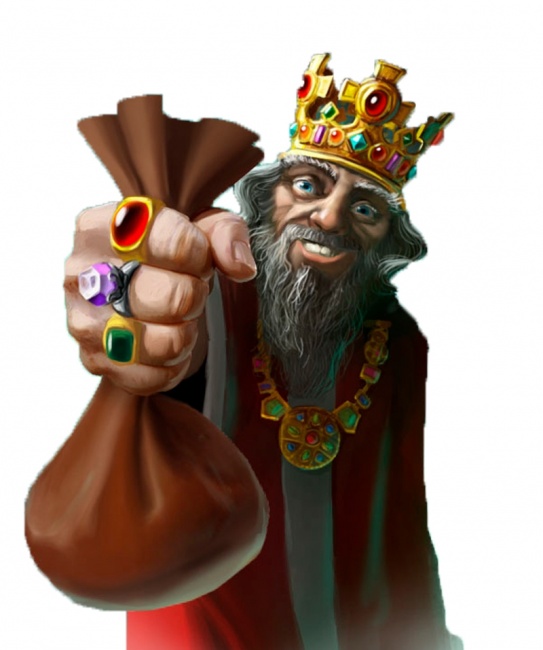 King's Golem
is an expansion for Matus Kotry's
Alchemist
. It adds four independent expansion modules that can be added to the game separately or together, including rules for customizing players' starting resources, rewards that change from round to round, a new way to publish, and a new logic puzzle centered around animating the legendary golem.
Alchemists: King's Golem supports 2 to 4 players and is intended for ages 14 and up. Games last about 2 hours.
Alchemists was a big hit for CGE in 2015, reaching #6 on ICv2's list of the top 10 board games for Spring of that year (see "Top 10 Board Games--Spring 2015").