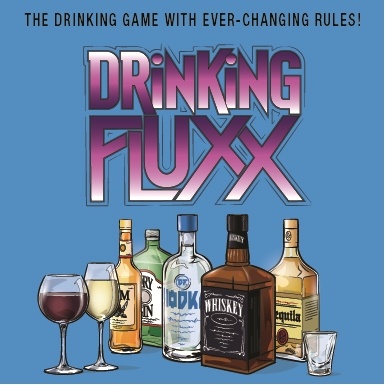 Looney Labs' card game
Fluxx
will be turning 21 on July 24, 2017, and the company is celebrating by releasing
Drinking Fluxx.
The game will be published under Looney's adult games imprint, Full Baked Ideas. Drinking Fluxx will not be listed in Looney Labs family games catalog to ensure the game is only purchased by responsible adults.
MSRP is $50.00*. The game will be released on July 24, 2017.
*Price was updated on 2-15-17 to $25.00.