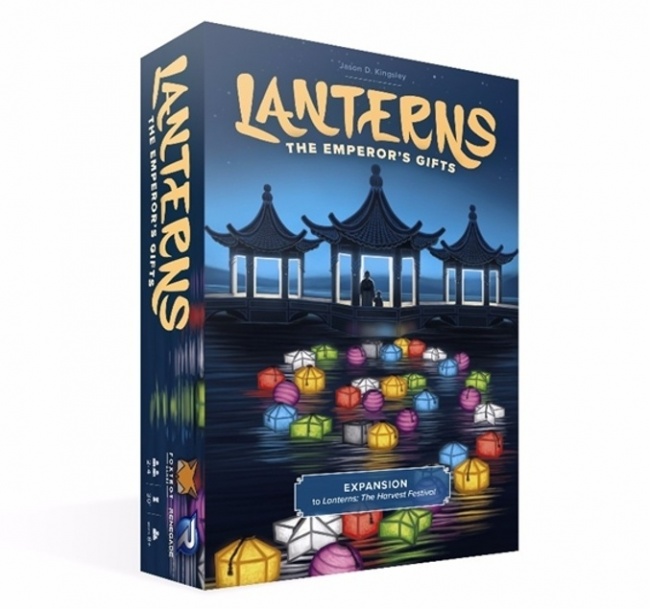 In a season when one of the country's largest retailers has arranged an impressive array of exclusive games, many of them with roots in the hobby (see "
Target Announces 50 Exclusive Games
"), Renegade Game Studios has decided to make the new expansion for its most popular game exclusive to brick and mortar hobby stores for the holiday season, the company announced today.
The product is
The Emperor's Gifts
, the new expansion for
Lanterns
(see "
Make the Harvest Festival Even Better
"), and it will ship in early December at the height of the holiday season. It will be sold exclusively to hobby brick and mortar stores in increments of 12 and up, and will not be available in chains or through online retailers until its full launch in early 2017.
Renegade Director of Sales and Marketing Sara Erickson explained the move. "When we released
Lanterns
in 2015, local hobby stores embraced it and we owe a lot of its success to the enthusiasm of these businesses," she said. "We're very excited to be offering these same stores an exclusive chance to sell the expansion during the holidays."