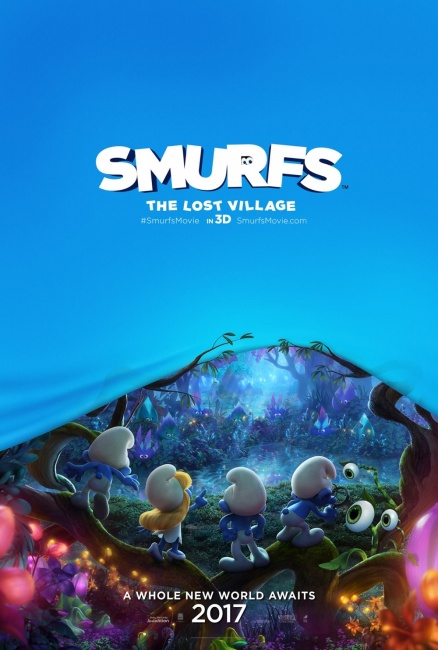 Sony Pictures Animation has released a teaser trailer for the upcoming animated adventure Smurfs: The Lost Village.

Based on the characters and works of Peyo, the film is written by Stacey Harman and Pamela Ribon, and directed by Kelly Asbury. The voice cast includes Demi Lovato (Smurfette), Rainn Wilson (Gargamel), Joe Manganiello (Hefty), Jack McBrayer (Clumsy), Danny Pudi (Brainy) and Mandy Patinkin (Papa Smurf).

In this fully animated, all-new take on the Smurfs, a mysterious map sets Smurfette and her best friends Brainy, Clumsy and Hefty on an exciting and thrilling race through the Forbidden Forest filled with magical creatures to find a mysterious lost village before the evil wizard Gargamel does. Embarking on a rollercoaster journey full of action and danger, the Smurfs are on a course that leads to the discovery of the biggest secret in Smurf history!

The film opens in theaters on April 7, 2017.