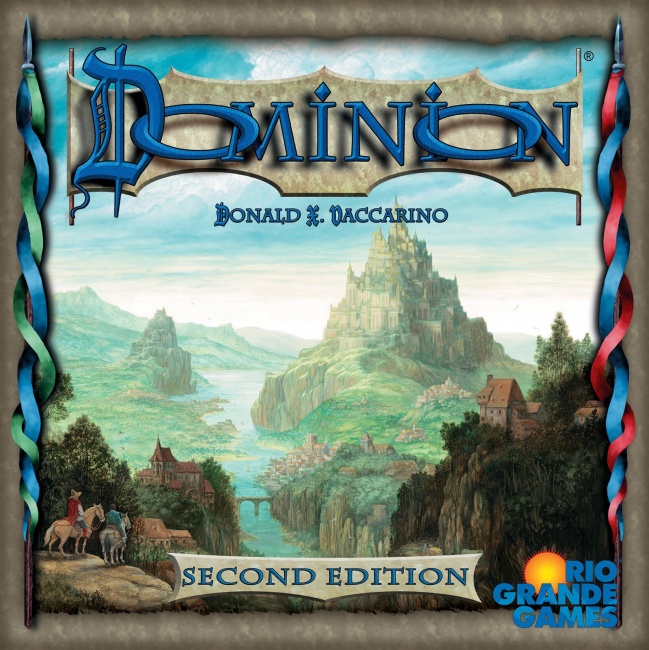 Rio Grande Games is releasing a new edition of its runaway hit
Dominion
. The core
Dominion Second Edition
game and its first expansion
Dominion: Intrigue Second Edition
will both release next week, along with
Update Packs
for fans who already own the original versions.
(Click any image for larger view.)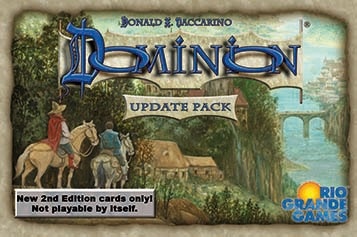 Originally released in 2008, Donald X. Vaccarino's signature
Dominion
has inspired an entire genre of "deckbuilding" card games. This revision of the base game introduces new Kingdom cards, Treasure cards, and Victory cards, as well as updates and clarifications. It also sports all-new cover art. As before, the base game supports 2 to 4 players, ages 10 and up, and plays in about half an hour. MSRP is $44.95.
Those who already have the original can upgrade to the Second Edition with the Dominion Second Edition Update Pack, which includes only the new cards. MSRP is $14.95.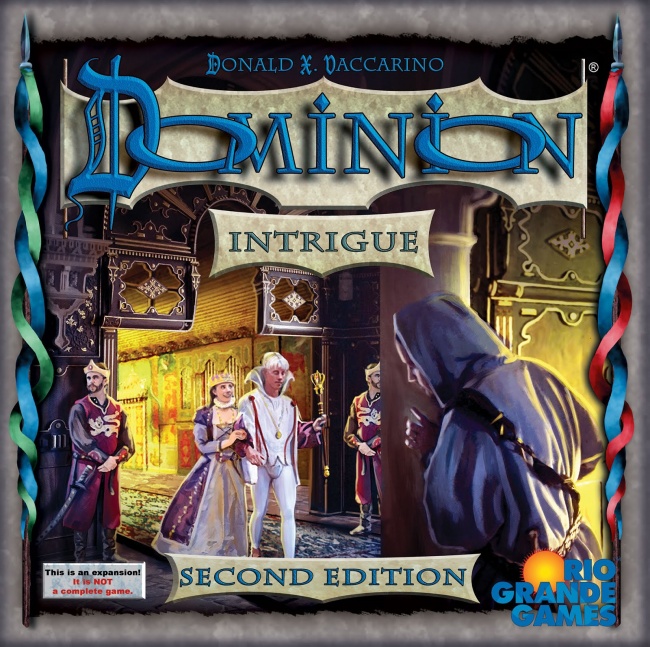 The new release will be immediately supported by the first expansion:
Dominion: Intrigue Second Edition
. Like the new base game, this expansion will feature some new cards and clarifications. This set can expand the game to include up to 8 players. MSRP is $39.95. This expansion will require the base game to play.
Like the base game, a Dominion: Intrigue Second Edition Update Pack will be released, containing only the new Second Edition cards. MSRP is $14.95.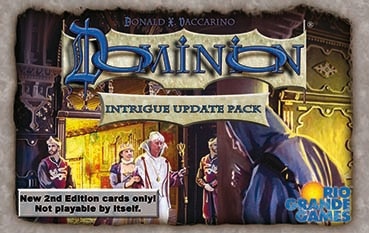 The
Second Edition
cards will be compatible with cards from other expansion sets, including the recently released
Dominion: Empires
(see "
New 'Dominion' Expansion Arriving in Q2
").