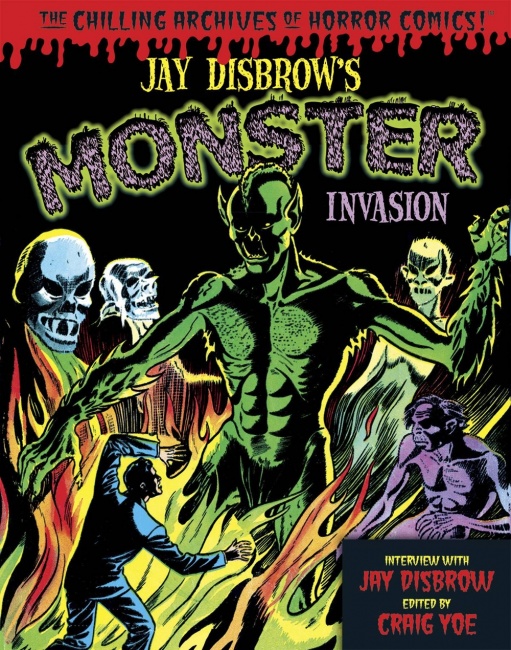 IDW Publishing will release Jay Disbrow's Monster Invasion, a collection of the creator's Pre-Code horror comics, on December 28.

Disbrow was a staff artist at Iger Studios in 1950, working on Sheena, Queen of the Jungle, Kanga, and Firehair. He later became a freelancer at Star Publications, and began writing his own work. He also worked on titles such as Dark Mysteries, Ghostly Weird Stories and Startling Terror Tales. These fear-inducing tales specialized in scary apparitions, terrifying demons, and hairy monsters. This full-color, large format book collects those bizarre tales, along with a lengthy interview with the creator himself. The book is edited by Craig Yoe.

The 148-page, 9" x 11" hardcover has an MSRP of $24.99.