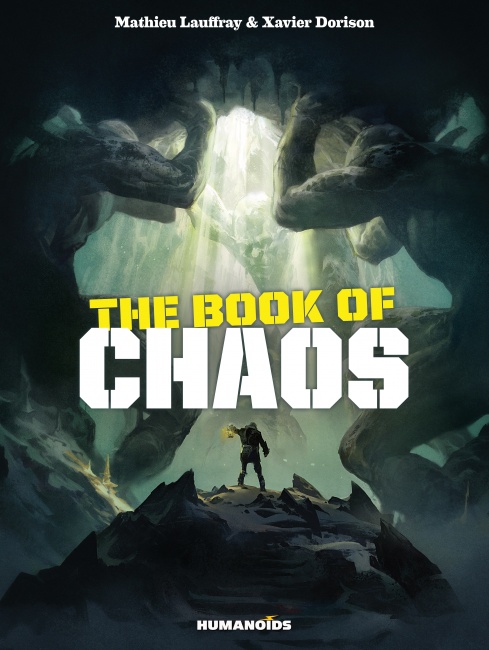 Pushing strong in the new year, Humanoids continues with three new titles slated for April 2017, including some never before seen English-language editions of European classics and critically-acclaimed books.
First up is an oversized, deluxe edition of Xavier Dorison's and Mathieu Lauffrey's The Book of Chaos. Collecting the original four volumes of their highly-praised French series Prophet published from 2000 – 2014. This English-language edition is the story of archaeologist Jack Stanton who adventures in the Himalayas and returns with evidence of an ancient, advanced civilization. Ridiculed by the scientific community, Stanton finds himself subject to extreme visions and horrors that open up portals into parallel worlds. Book of Chaos is a 12.6 x 9.4, full color 200 page hardcover. MSRP is $39.95.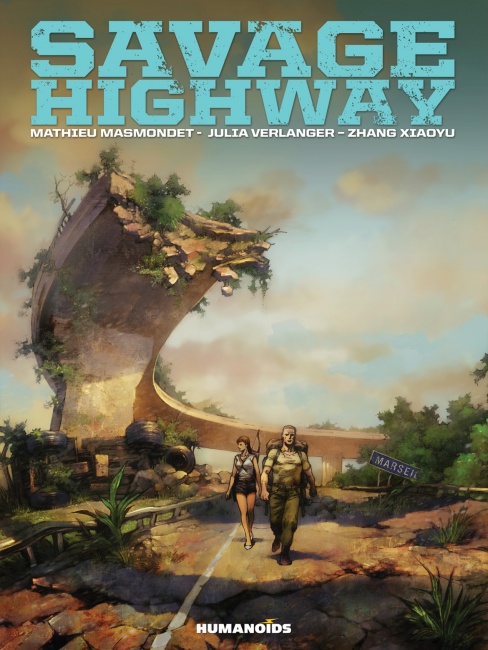 Also debuting in April is Mathieu Masmondet's and Zhang Xiaoyu's
Savage Highway
. It is based on the 1976 novel
Savage Highway
by French science fiction author Gilles Thomas, also known as Julia Verlanger. Originally published in France as a three volume series
L'Autoroute Sauvage
, this post-apocalyptic story brings to mind
The Road
by Cormac McCarthy as well as
The Book of Eli,
as three unlikely partners are forced to travel together along a perilous highway to a Paris now in ruins. The basis for a 2017 film,
Savage Highway
is a 168 page, 10.8 x 7.9, full color hardcover. MSRP is $24.95.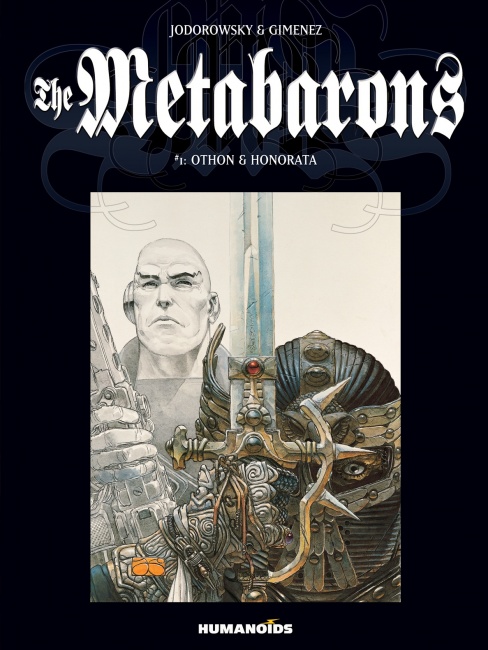 Last but definitely not least is the release of
The Metabarons
in paperback for the first time. A compliment to Humanoids's launch of new Metabaron stories with
The Metabaron Book 1: The Techno-Admiral & the Anti-Baron
(see "
Review: 'The Metabaron Book 1: The Techno-Admiral & The Anti-Baron' HC
"), this new edition is the first of four planned softcover editions. Written by Alexandro Jodorowsky with art by Juan Gimenez,
The Metabarons Volume 1: Othon & Honorata
collects the original 1992 -1993
Othon Le Trisaïeul
and
Honorata la Trisaïeule
books. Spinning out of the infamous
The Incal
by Moebius and Jodorowsky,
The Metabarons
is the classic tale of the universe's ultimate warrior, a saga that has sold more than 1.5 million copies. The 136 page, 10.2 x 7.6, full color paperback will retail for $14.95.
See Humanoids planned March releases here (see "A New Tome for the 'Metabaron' and an Undersea Thriller").
--Nathan Wilson