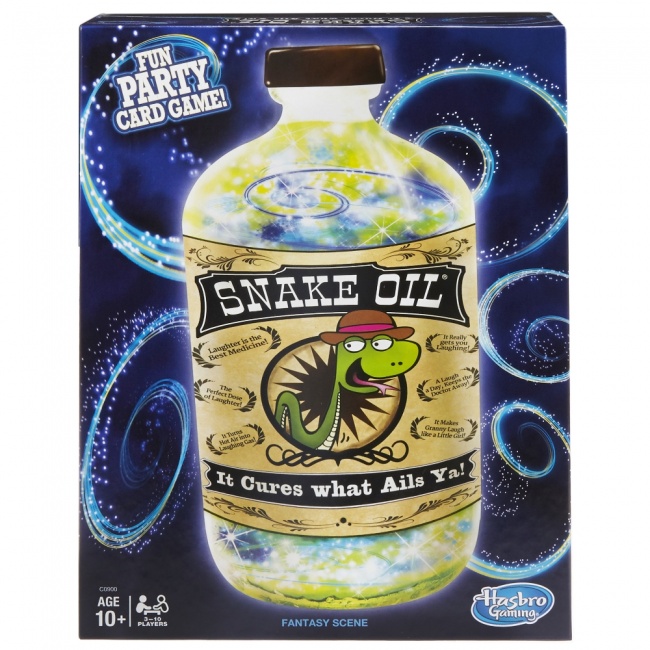 Hasbro has shared information on three fall game releases:
Snake Oil, Hex Casters,
and a new edition of
Acquire.
In Snake Oil, one player takes the role of customer while the rest of the players act as salesmen. The salesmen construct products from two word cards in their hand and must convince the customer to purchase their product over the other ones being offered. The customer picks the product they like best, and that salesman wins the customer card. The player who earns the most customer cards wins.
The box contains 336 word cards, 28 customer cards (56 customers), and instructions. The games for 3 – 10 players, ages 10 and up. MSRP is $19.99. Release is planned for December.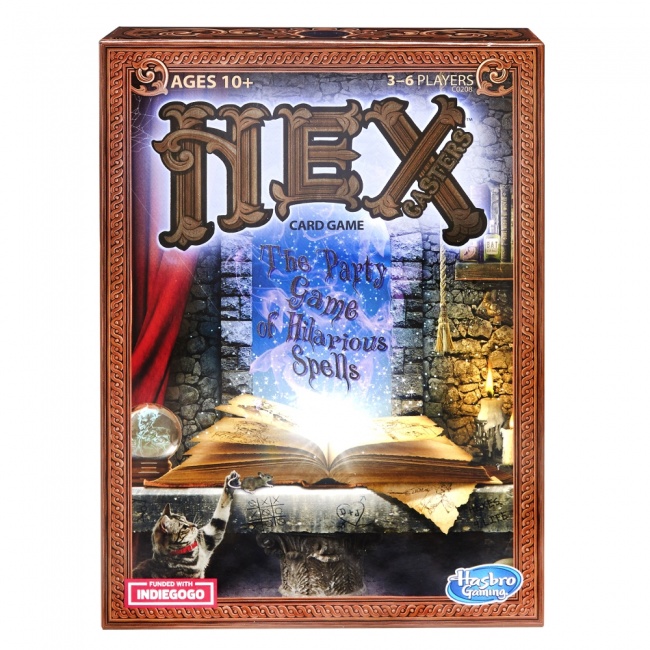 Hex Casters
in a fast-paced card game with hexes that have rules, and defense card to protect against them. A player might have to sing when they speak, knock 3 times when playing a card, or sneeze when a hex is passed. The goal is to stay in the game while also following the rules on all the hex cards the player happens to receive. The player with the fewest hexes at the end of the game wins. The game is for 3 – 6 players. MSRP is $14.99.
The game was a finalist of Hasbro and Indiegogo's 2015 Next Great Game Challenge. The game is currently an exclusive to Amazon.com.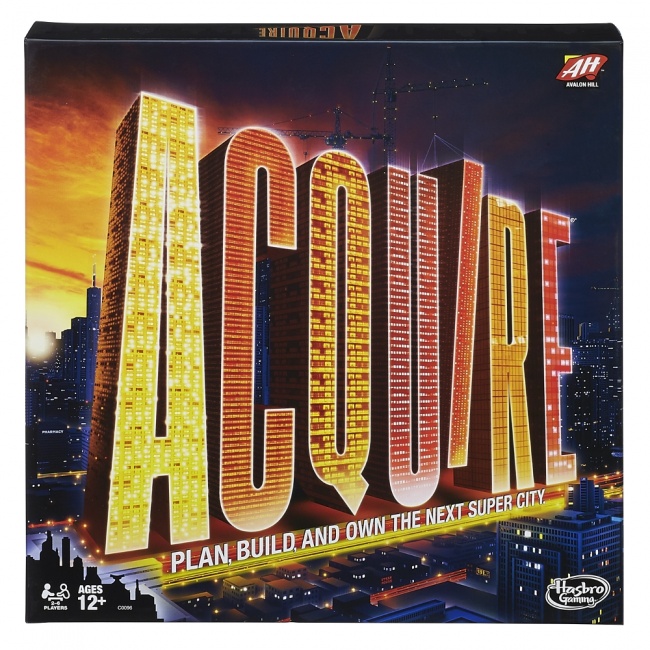 Acquire
is a new edition of the classic Sid Sackson buying and selling game that was last released under Hasbro's Avalon Hill imprint. Players take the role of tycoons out to grow their fortunes as venture capitalists in the construction of Saxon City. The goal is to own the majority shares in the most lucrative corporations.
The box contains 100 building tiles, 7 headquarters buildings, 11 corporation banners, a stock market tray, 168 stock cards, 6 info cards, money pack, and game guide. The game is for 2 – 6 players, ages 12 and up. MSRP is $39.99.