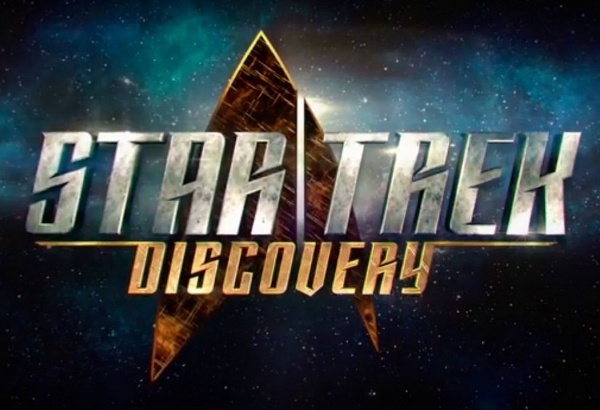 Bryan Fuller is leaving his role as showrunner on
Star Trek: Discovery
, according to
Variety
. The launch of the CBS online series was recently delayed to May 2017 from January, indicating problems in getting it done in time (see "
'Star Trek: Discovery' Delayed
"). Fuller's departure is another sign that work on the series was not moving fast enough.
A statement released by CBS Studios referenced Fuller's other commitments, which include overseeing
American Gods
for Starz (see "
First Look at Starz' 'American Gods'
"), and a new
Amazing Stories
anthology series for NBC. "We are extremely happy with the creative direction of
Star Trek: Discovery
and the strong foundation that Bryan Fuller has helped us create for the series," the studio statement said. "Due to Bryan's other projects, he is no longer able to oversee the day-to-day of
Star Trek
, but he remains an executive producer, and will continue to map out the story arc for the entire season."
Fuller was apparently having trouble getting the scripts ready. A
Deadline
story from mid-September mentioned three completed scripts, while the
Variety
story referenced above mentioned two completed scripts, and a
Deadline
story from Wednesday says that Fuller "wrote the first episode and is working on two more."
The lead, slated to be a female starship captain, has also not been cast, and with shooting scheduled to begin in Toronto next month, that's a problem. And with a science fiction series, there's got to be time for effects once shooting is complete. So far we've just seen one ship image from the new show (see "
First Look at the New Starship from "Star Trek: Discovery'
").
Showrunning duties will be handed off to Fuller deputies and
Star Trek: Discovery
exec producers Gretchen Berg and Aaron Harberts, who worked with Fuller on
Pushing Daisies
. But Fuller has the
Star Trek
background from his experience on
Deep Space Nine
and
Voyager
, and he will continue to break stories for the first season. Geek film and TV vet Akiva Goldsman is being brought in for producing support. Goldsman worked with exec producer Alex Kurtzman on
Fringe
.
CBS has a lot riding on the series, which is the flagship for its new streaming service, and there's a lot of associated product, including comics from IDW Publishing (see "
'Star Trek: Discovery' Comics Announced
"), and likely games from one or more of the several
Star Trek
game licensees.