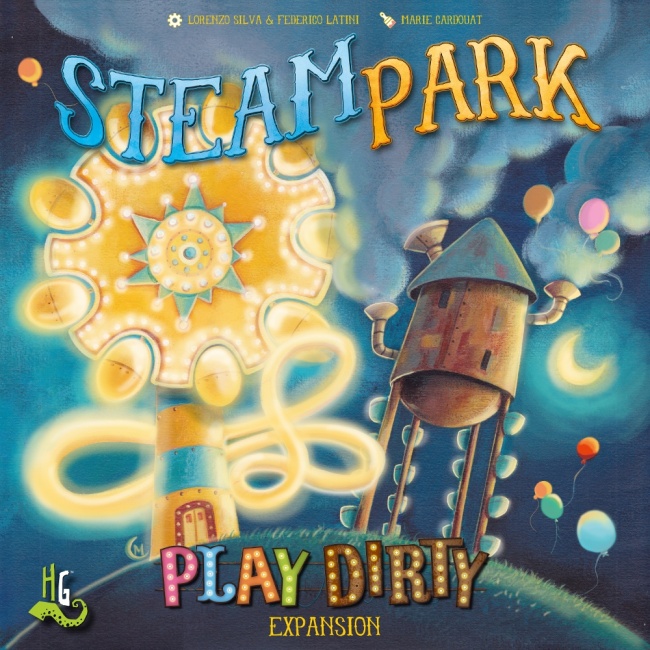 Iello has announced it will be releasing two expansions to their popular board game Steam Park (see "Iello Reveals Fall Releases") : Steam Park: Play Dirty and Steam Park: Robots.

Steam Park: Play Dirty is a full-fledged expansion to the base game introducing several new features. Each of the features is designed to be added on modularly, so players can pick and choose which ones they wish to use. The expansion lets players play up to five players. There are new Stands, Characters, and Rides to give additional player options. Finally, Espionage Dice introduce a means to copy other players action, though they come at a cost.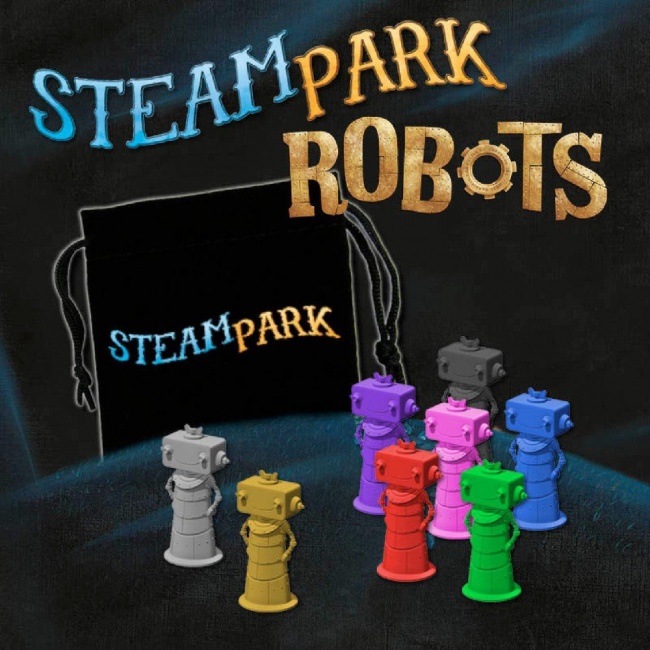 Steam Park: Robots
is a mini-expansion that includes new, plastic robot figures for the game. In addition, it includes rules for two new types of "wild" Visitors: V.I.R. Visitors (Very Important Roboburgers) and Stingy Visitors. Each of these Visitors has a different means of interacting with the phases of the game, introducing new elements of strategy to
Steam Park
.
Steam Park is a featured game on Season 4 of TableTop (see "'TableTop' Season 4 Games Announced").
The two expansions release late in Q1 2017; no official MSRP has been announced.