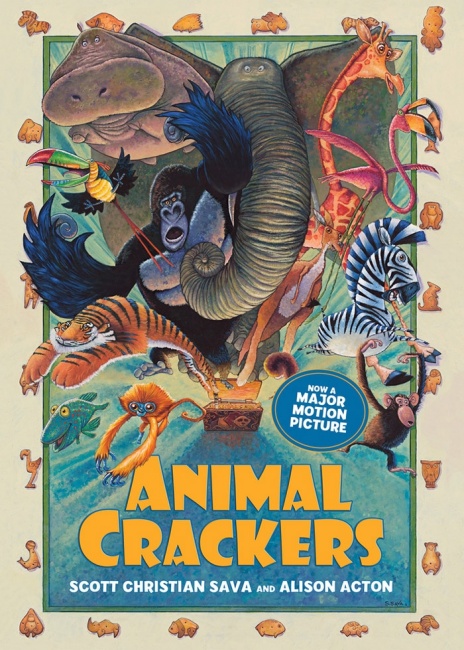 First Second announced new titles for its Spring 2017 line, with graphic novels from several
New York Times
–bestselling authors, including Scott Westerfeld, Shannon Hale, and Sharon Shinn.
In Animal Crackers, written by Scott Christian Sava and drawn by Allison Acton, Owen stumbles on a box of crackers that turns people into circus animals. The book is due March 21, and a CG film is scheduled for 2017 as well.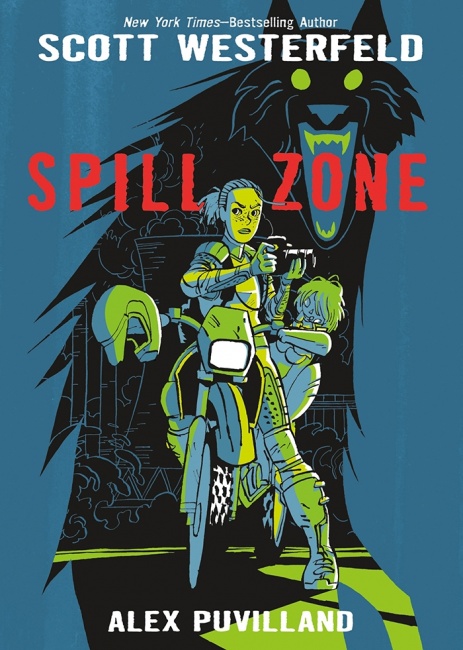 New York Times
–bestselling YA author Scott Westerfeld (
Uglies
,
Zeroes
) will make his first solo foray into comics with
Spill Zone
, a teen sci-fi/fantasy adventure illustrated by Alex Puvilland. The book is scheduled for May 2.
Also due May 2 is Shannon Hale's (Austenland) autobiographical middle-grade graphic novel Real Friends, which is illustrated by LeUyen Pham (Freckleface Strawberry).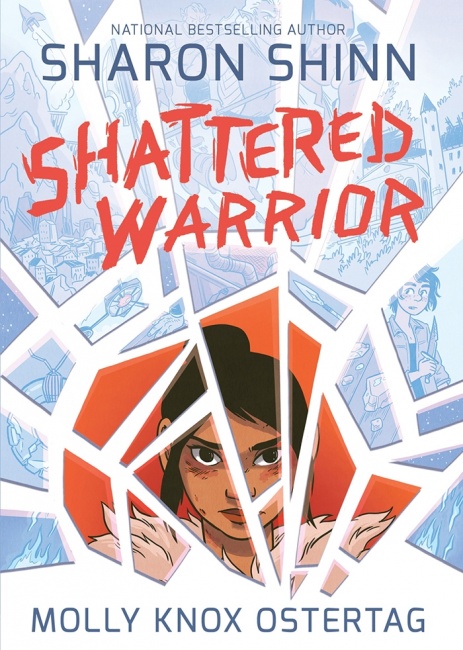 Shattered Warrior
, written by popular sci-fi/fantasy author Sharon Shinn (
The Twelve Houses
series) and drawn by Molly Ostertag (
Strong Female Protagonist
), follows Colleen as she tries to survive on a planet that has been conquered by aliens. It is due May 30.
Ernest & Celestine co-director Benjamin Renner's The Big Bad Fox follows a fox who adopts baby chicks as a future food source but finds himself in a bind when they start calling him "Mom." The book is due in stores June 20.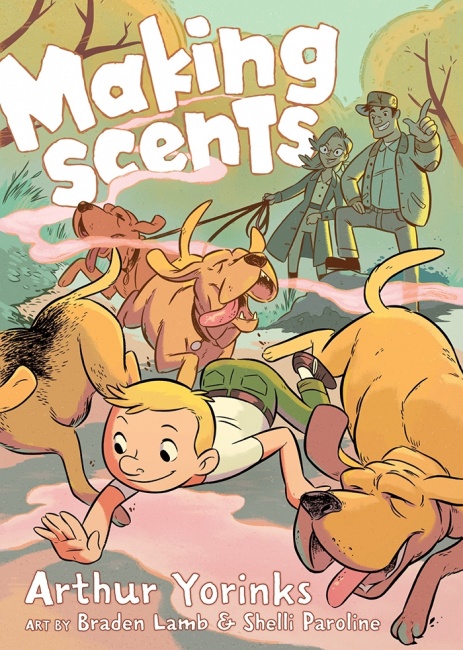 Popular children's writer Arthur Yorinks will be
Making Scents
in a graphic novel illustrated by Braden Lamb and Shelli Paroline. In the book, Mickey loses his parents to a car accident and moves in with an aunt an uncle who don't approve of his pet dogs. The book is due June 27.
On July 11, Pigs Might Fly in the graphic novel about a young girl trying to help her father build a flying machine. The book is written by award-winning creator Nick Abadzis (Laika) and drawn by Jerel Dye (Little Nemo: Dream Another Dream).
(See all covers in the gallery below.)