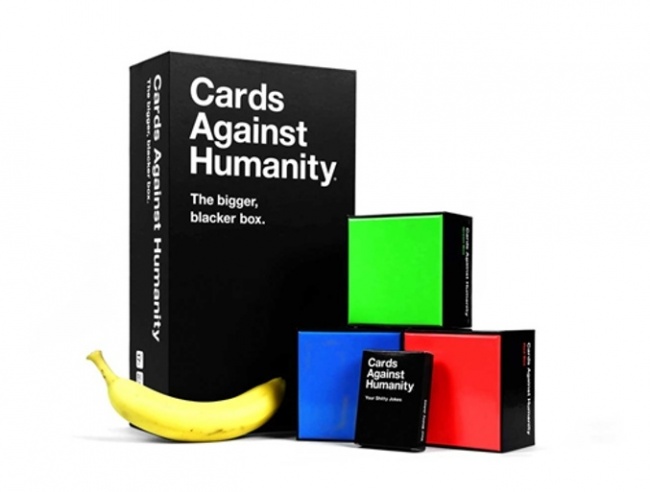 The makers of
Cards Against Humanity
announced a reconfiguration of its existing product line and the addition of several new products.
The First, Second, and Third Expansions for the card game have been combined into The Red Box, which the company is selling for $20.00. The Fourth, Fifth, and Sixth Expansions have been combined into The Blue Box. It is listed at $20.00. The individual expansions, which each include 100 cards, will be available on the company's website until they sell out.
The Bigger Blacker Box has been redesigned to hold the ever-expanding Cards Against Humanity product line. The New Bigger Blacker Box is 60% larger, and comes with 50 blank cards, the 20-card Box Expansion, and some surprise extras. The box does not include the base game. Price is $15.00.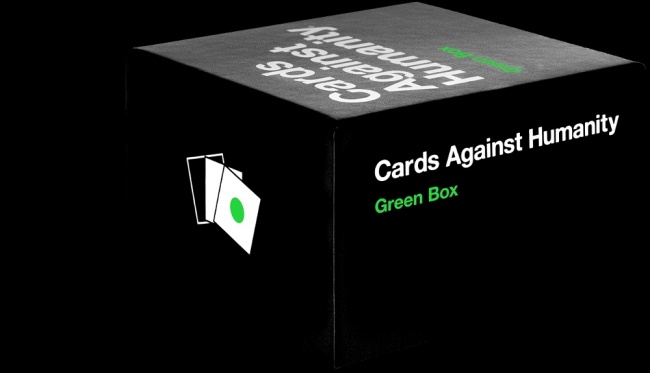 The company also debuted
The Green Box
, a new expansion containing 300 cards (245 white and 55 black). List price is $20.00. Also revealed was the pack of 50 blank cards titled
Your Sh*tty Jokes
for $5.00.
Despite not being available through traditional distribution channels, Cards Against Humanity has proven a top seller in hobby stores (see "Top 10 Hobby Channel Card/Dice Games--Spring 2016").