Toei Animation Inc, FUNimation Entertainment and Adult Swim announced a partnership to bring the English dub of
Dragon Ball Super,
the sequel to the hit
Dragon Ball Z
animated series, to Toonami, premièring on January 7.
The series will premiere on January 7, 2017 at 8 p.m. and 11:30 p.m. ET, with new episodes airing each Saturday. Season 1 includes a total of 26 episodes, encompassing the Battle of Gods and Resurrection F storylines. The series synopsis states: "
With Majin Buu defeated, Goku has taken a completely new role as... a radish farmer?! With Earth at peace, our heroes have settled into normal lives. But they can't get too comfortable. Far away, the powerful God of Destruction, Beerus, awakens to a prophecy revealing his demise at the hands of an even more formidable being. When his search for the Saiyan God brings him to Earth, can Goku and his friends take on their strongest foe yet
?"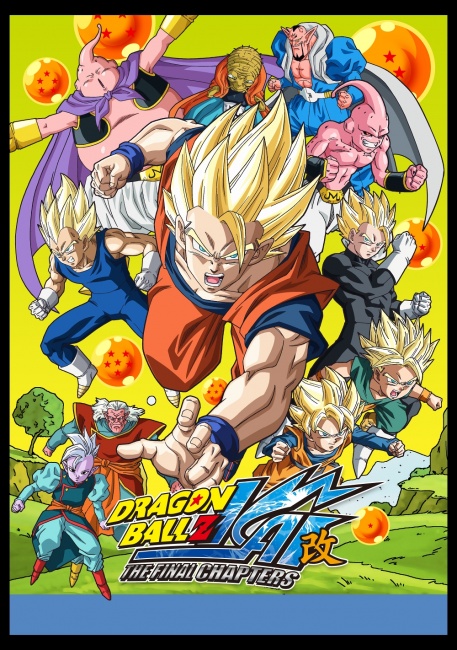 Toonami and FUNimation also announced
Dragon Ball Z Kai: The Final Chapters
, which features the long-awaited Buu Saga will also premiere on January 7 at midnight ET. The story synopsis states "S
even years have passed since Cell's defeat, and the Z Fighters have returned to normal life. Goku has continued his training in the Other World, Krillin has gotten married, and Gohan has his hands full attempting to navigate the pitfalls of high school. But with the new World Martial Arts Tournament about to begin, it's time for Goku and the Z Fighters to reunite and face off against the greatest warriors on Earth!"

"Meanwhile, the evil wizard Babidi has traveled across the galaxy on a quest for revenge, hoping to fulfill his father's thwarted dreams of universal domination. The Supreme Kai has come to enlist the aid of the Z Fighters in his effort to prevent Babidi from awakening a monster of unimaginable terror--Majin Buu!"
It's hard to overstate the impact of Akira Toriyama's
Dragon Ball
on the U.S. manga and animation market. The property has remained evergreen since its introduction to North American audiences more than 20 years ago.
Dragon Ball Super
is the first new storyline in more than 18 years from creator Toriyama. VIZ Media announced plans to begin releasing the manga in North America this summer (see "
VIZ Announces New Manga Licenses
"), with the first volume launching in May 2017.