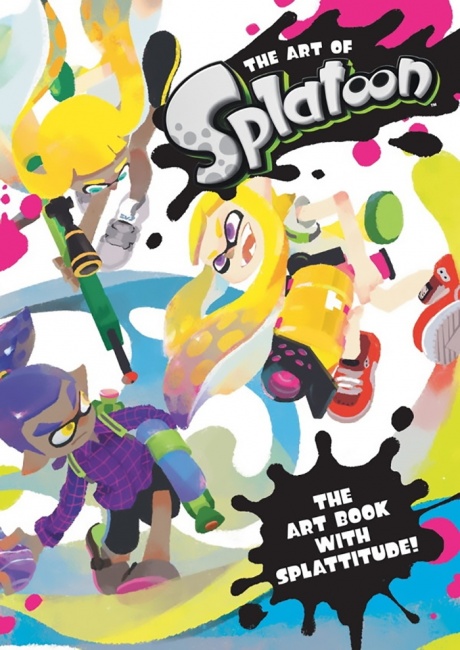 Dark Horse Comics and Nintendo are partnering once again, this time on an English-language edition of
The Art of Splatoon
.
The Art of Splatoon
collects illustrations of characters, maps, equipment, and more from the award-winning Wii U video game. Splatoon is a variation on the third-person shooter that features ink-blasting, shape-shifting squid creatures called Inklings. The 320-page full-color hardcover has an MSRP of $39.99 and will be in stores on June 13.
Dark Horse and Nintendo are also partnering on
The Legend of Zelda: Art & Artifacts
, a February 21 release that marks the first in a new line of Zelda literature (see "
'The Legend Of Zelda: Art & Artifacts'
"). The two companies previously partnered on
The Legend of Zelda: Hyrule Histeria
(2013) and
The Art of Fire Emblem Awakening
(2016).