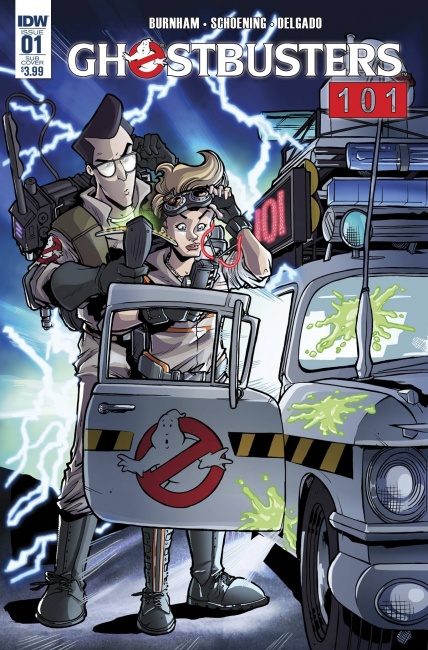 The newest cinematic iteration of the Ghostbusters is set to make their comics debut alongside the original Ghostbusters in a 2017 release from IDW.
Ghostbusters 101 will bring together Holtzmann, Yates, Tolan, Gilbert, Venkman, Stantz, Zeddemore, and Spengler in a new series from IDW's acclaimed Ghostbusters comics creative team: Erik Burnham, Dan Schoening, and Luis Antonio Delgado.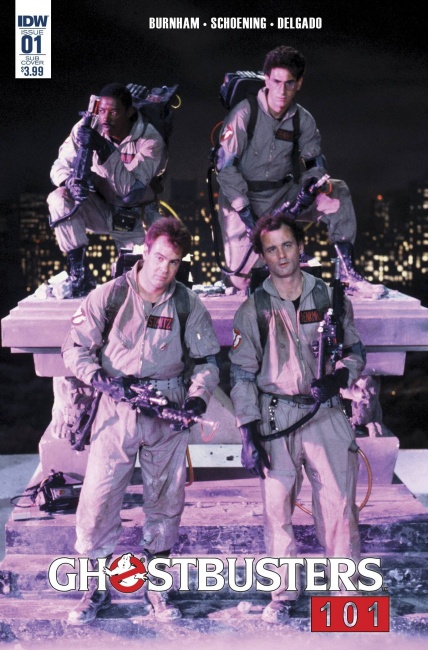 The first issue is set to debut on March 22, with variant covers by Erica Henderson and Tim Lattie. The main covers from the team of Schoening and Delgado will each be part of six interconnected images that feature all of the characters. There will also be a photo variant cover.
In the series, the original Ghostbusters and new Ghostbusters are brought together by an interdimensional rift, pitting the two teams against the greatest supernatural enemy they have ever met.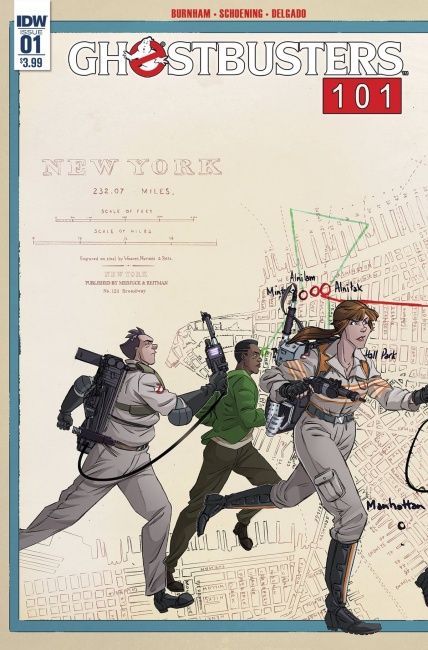 The latest film,
Ghostbusters: Answer the Call
, debuted in July to $46 million and largely positive reviews (see "
Animation Rules as 'Pets' Spoils 'Ghostbusters' Debut
").