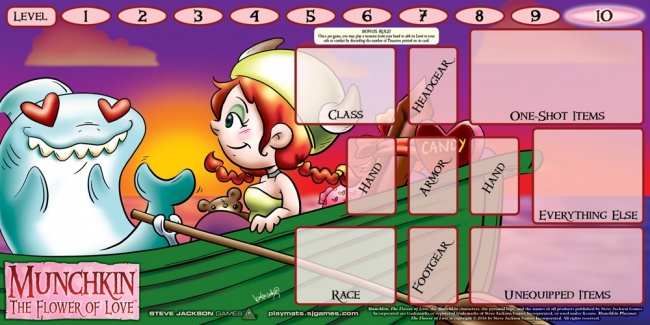 Steve Jackson Games is offering retailers a free limited edition
Munchkin Playmat
for restocking
Munchkin
products in the month of January.
Retailers will receive one "The Flower of Love" Munchkin Playmat sent to their store for every $200 MSRP of Munchkin products they order in January (excluding products produced by Alderac Entertainment Group, Atlas Games, Fireside Games or USAopoly). The mat also contains a bonus rule for use in the game: once per game, the player may play a monster from their hand to add its Level to their side in combat by discarding the number of Treasures printed on its card. The mat may be used for display, as a store prize, or sold. MSRP is $16.95.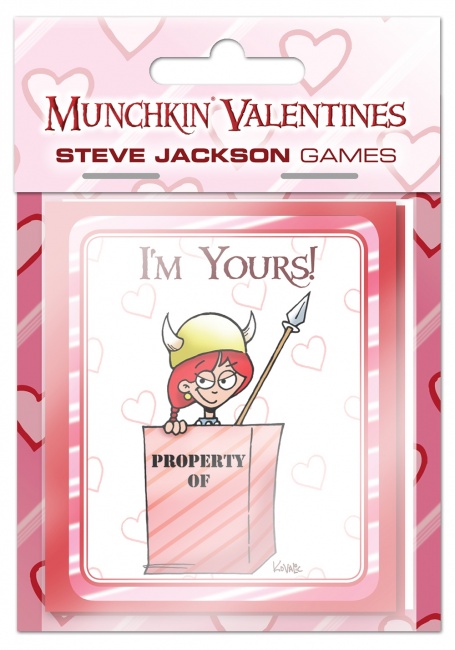 SJG is releasing
Munchkin Valentines
this month. Each of the five Valentines Day cards included in the package comes with four
Munchkin
cards to include with the valentine. MSRP is $5.95.