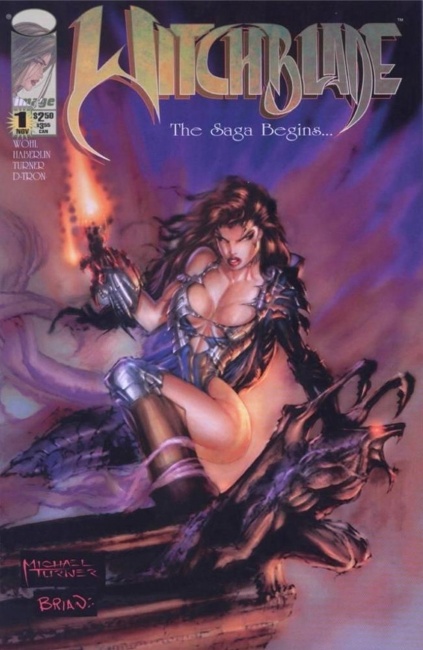 For the second time since its 1995 debut,
Witchblade
is in development for a television series, this time with NBC, reports
ComicBook.com
.
The television series will be based on Top Cow Productions' long-running urban fantasy series. Given that main character in the comic, Sara Pezzini, is a New York City detective, the TV version will have a police procedural element.
The TV series is moving the character to the West Coast, setting the action in the Mission District of San Francisco. The Witchblade itself is described as a bracelet that Pezzini has worn her entire life, rather than the mystical sentient gauntlet from the comics. The bracelet suddenly begins to give Pezzini supernatural insight into the serial killer she is tracking.
The new iteration of Witchblade will be executive produced by Caroline Dries and Brian Young. Circle of Confusion's Rick Jacobs will also executive produce. Carol Mendelsohn and Julie Weitz from Carol Mendelsohn Productions will underwrite the series, along with Top Cow's Marc Silvestri and Matt Hawkins.
A series starring Yancy Butler as Pezzini aired on TNT in 2001 - 2002. The popular series was cancelled after two seasons, reportedly because Butler entered rehab for alcoholism.
In 2007, a Japanese anime based on the series aired in the U.S. to universal praise (see "'Witchblade' Anime Available on iTunes").

In 2008, there was an attempt to make a live-action feature film with Battlestar Galactica vet Michael Rymer at the helm film (see "'Witchblade' Prepped For Live Action"), but the film did not make it to production.