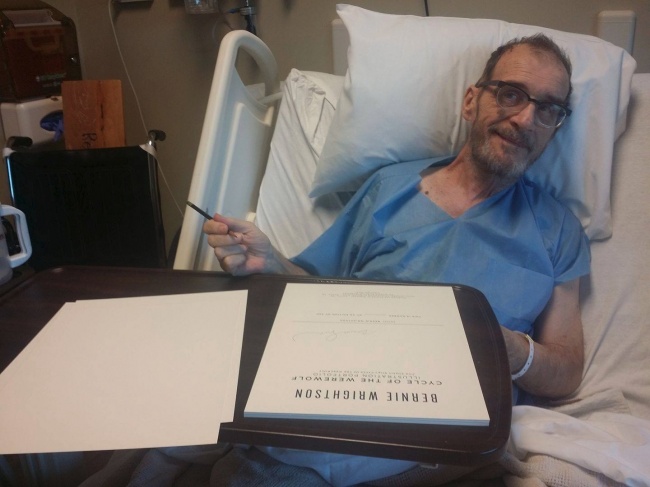 Veteran illustrator Bernard "Bernie" Wrightson announced his formal retirement today due to health complications.
In a
Facebook post
co-authored by his wife Liz Wrightson, the couple shared news of Wrightson's recent brain surgery and complicated recovery, which has left the artist with limited function on his left side and diminished use of his left hand. "We have had to come to the sad conclusion that he is now effectively retired: he will produce no new art, and he is unable to attend conventions. Should this situation change I will happily announce it here," the post stated.
"He can still sign his name (in fact he was signing Kickstarter prints in the hospital!), and is otherwise pretty healthy and has good cognition," the post continued. "We expect to continue releasing signed prints, and offering occasional pieces of art for sale from the collection that remains."
Wrightson co-created DC's Swamp Thing with writer Len Wein in 1971. He also co-created Destiny, a character that would become famous in Neil Gaiman comics. He drew the poster for the Stephen King-scripted film
Creepshow
and later illustrated a comic book adaptation of the property. He spent several years drawing detailed pen-and-ink illustrations to accompany an edition of Mary Shelley's
Frankenstein
in 1983. Over his career, he worked for DC Comics, Marvel Comics, Dark Horse Comics, Bongo, Fantagraphics Books, and Warren Publishing, among others. He worked as a concept artist on
Ghostbusters, Galaxy Quest, Spiderman, Land of the Dead,
and
The Mist.