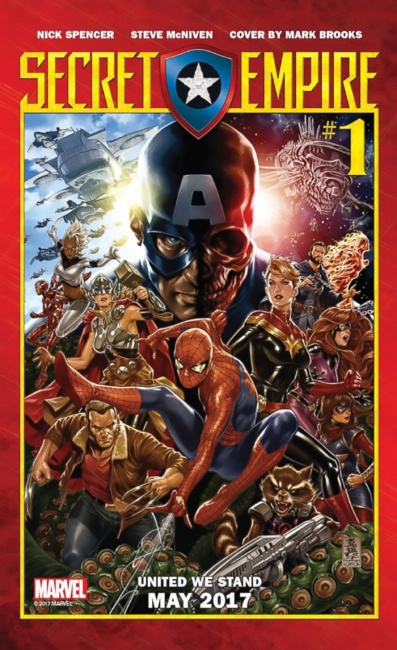 Marvel is set to reveal Captain America's allegiance to Hydra in an all-new 9-issue series kicking off in April, Marvel sister company
ABC News
reports.
Secret Empire will be written by Nick Spencer, with interior art by Steve McNiven, Andrea Sorrentina, Daniel Acuna, and Leinil Francis Yu. Issue #0 hits shelves in April, with Issue #1 following in May.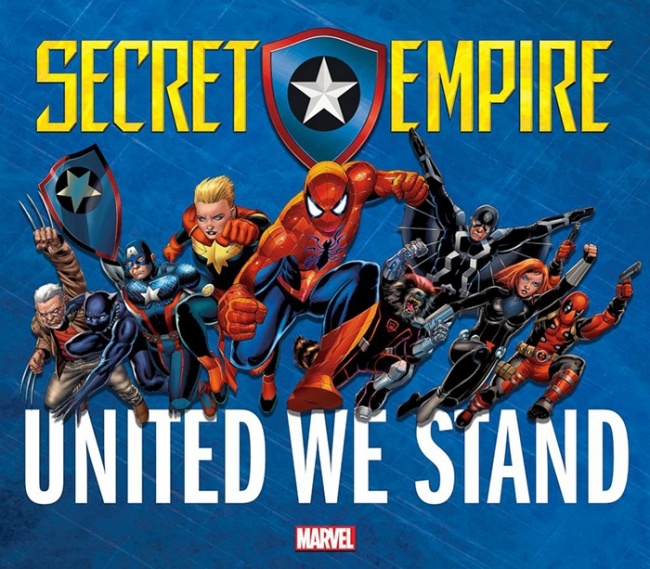 Spencer revealed Cap's ties to Hydra in
Captain America: Steve Rogers
#1 (see "
Captain America's Hydra Problem
"), but those ties have been largely hidden from the wider Marvel Universe as it rides out
Civil War II
and
Inhumans Vs. X-Men
(see "
'Inhumans Vs. X-Men'
").
Secret Empire will reveal Captain America's loyalty to Hydra early on, as issue #0 has Cap leading S.H.I.E.L.D.'s response to three separate attacks. By issue #1, Cap's secret is out, and the once-fractured Marvel Universe will come together to take on Steve Rogers.
See images in the gallery below!