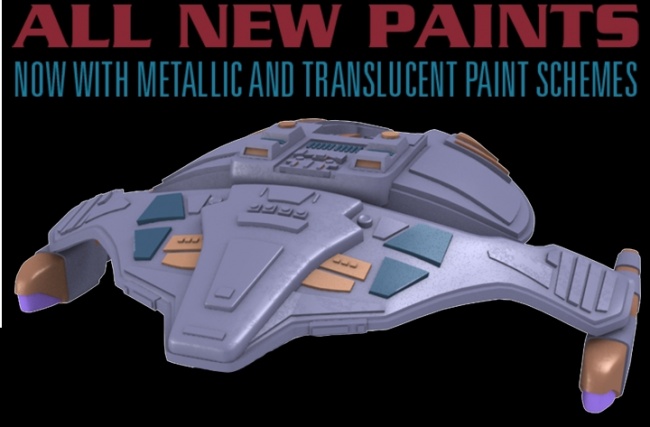 In July, WizKids will release Wave 31 Expansion Packs for its
Star Trek: Attack Wing
tactical miniatures game.
This wave includes three older ships from the game, with updated paint schemes.
The 1st Wave Attack Fighters Expansion Pack includes a squad of three Hideki Class Attack ships for the Cardassian Union.
The Federation will receive the support of the U.S.S. Enterprise Expansion Pack.
The Dominion expansion will include a Jem'Hadar Attack Ship – 5th Wing Patrol Ship Expansion Pack.
Each pack includes a pre-painted ship model with base and pegs, matching maneuver dial, and all the cards and tokens required to use in the game. MSRP is $14.99 each, all sold separately.
Last year, WizKids launched some major changes to Star Trek: Attack Wing which included rules updates and price changes (see "WizKids Reworks 'Star Trek Attack Wing'"). Star Trek: Attack Wing Wave 30 will release in May (see "'Star Trek: Attack Wing' Wave 30").
See all three ships in the gallery below!