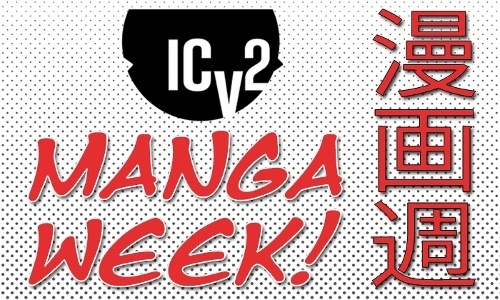 An ICv2 Release.
ICv2 has kicked off its annual Manga Week celebration, sponsored this year by VIZ Media and Dark Horse Comics. During Manga Week, ICv2 will feature special manga content, including interviews, news, retailing tips, market info, and more.
"Led by the incredible revival of
Pokemon
, manga had a great year in 2016," ICv2 CEO and Publisher Milton Griepp said. "This is creating the environment for more of the market growth we've seen over the last couple of years. Manga Week allows us to explore issues around this changing market in depth, and we want to thank our sponsors, VIZ Media and Dark Horse Comics, for their support."
ICv2 kicked things off with an article on the resumption of the
Berserk
manga, news of a scientific study that looks at the question of whether pirate sites help or hurt manga sales, and an interview with VIZ Media. Here's the full linked list of Manga Week articles:
Dark Horse Goes Berserk
ICv2 Interview: VIZ Media's Kevin Hamric
Piracy Helps, Hurts Manga Sales
Hayao Miyazaki Retired No More
New Marvel Manga, Anime Project
Anime / Manga Characters to Get Huge Exposure in Olympic Campaign
'Blame!' Trailer
Hentai Manga Publisher to Explore Sales to Stores
'Pokemon' Tops Manga Franchises for Fall 2016
'Hatsune Miku: Future Delivery'
Capitalizing on the Blockbuster Cyberpunk Manga Adaptation
'Arakawa,' 'Imperfect Shojo,' 'Voices of a Distant Star,' 'Gundam Wing,' 'Helvetica Standard'
'Dragon Ball Super' Merch Coming
Review: 'Smokin' Paradise' Vol. 1 TP (Manga)
Watch ICv2 every day during Manga Week for more on what's happening in this critical segment of the graphic novel market.
If you're a retailer with a strong focus on manga and are willing to talk about your techniques, please contact us at
Tips@ICv2.com
.
If you have news on manga we should be covering, please send us a tip at
Tips@icv2.com
. If you've got a comment on what's happening in manga, please send it to
Comments@icv2.com
.