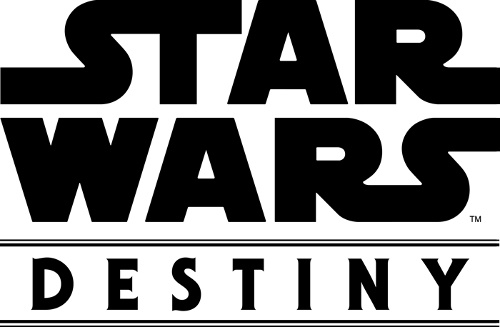 Asmodee North America has revealed the company's plans for reprints and future product releases for Fantasy Flight Games' hit collectible dice and card game
Star Wars: Destiny.
The new game launched in December (see "
'Star Wars: Destiny'
") and quickly sold out, with chronically short supply at all levels ever since. Aftermarket prices for unopened packages are running considerably over MSRP. Plans for reprints and for the future release schedule beyond May have not previously been announced.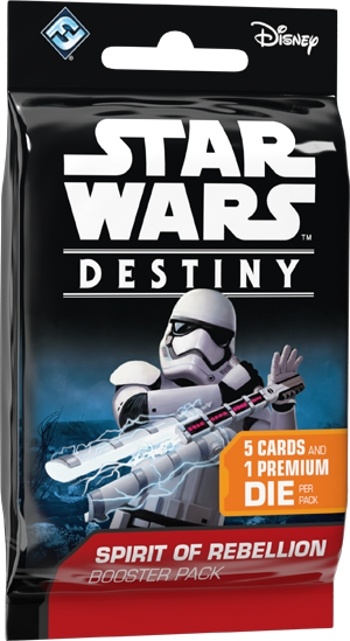 The company has now announced a final limited print run of the
Awakenings
booster packs, scheduled to release in June, after the release of the next booster set,
Spirit of Rebellion
, which will arrive in May (see "
Harness the 'Spirit of Rebellion'
"). The company plans to release a third expansion set this year. There will only be one printing of expansion packs, released in waves; they will not be reprinted.
Additional copies of the
Rey Starter Set
and
Kylo Ren Starter Set
are "in production," and the company said that they "will remain in print" until the next starter sets are released.
At the end of 2017, two new
Star Wars: Destiny
starter sets and a new base set, providing an entry point for new players and a foundation from which to build, will be released. The plan is to keep that base set available for the year "as much as possible."
This pattern, a base set and starters available through the year, plus one printing each of two expansions, is expected to continue for future years. Fantasy Flight may also release "unique"
Star Wars: Destiny
products during the year outside of this pattern.
What ANA does not know is what the ultimate demand for
Star Wars: Destiny
will be and whether its plans will fill that demand. Up to this point, production has far lagged the amount that could be sold, and with no boosters until May retailers will have to rely on the availability of starters, when they become available again, to fill demand for several months. Past examples have shown that shortages on an initial collectible game release can affect demand in either direction. By mid-summer, the long-range future of this hot new game should be clearer.