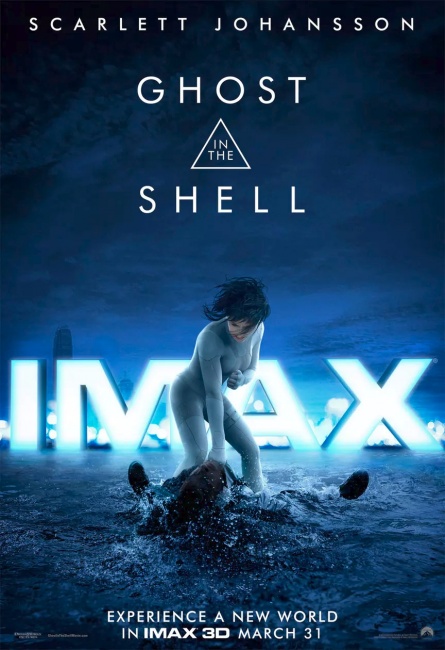 There is a lot of anticipation for the live-action Hollywood adaptation, starring Scarlett Johansson, of Masamune Shirow's
Ghost in the Shell
manga/anime property. Publishers, toymakers, and others are ready to capitalize on the property's heightened profile with a slew of new releases. And marketing has been gaining momentum, with a new trailer and IMAX poster released today.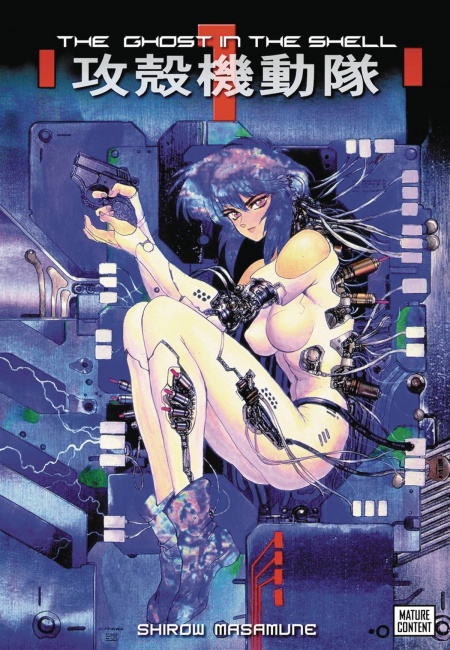 Closest to the core of the property, Kodansha Comics simultaneously released new deluxe hardcover editions of the
Ghost in the Shell,
Ghost in the Shell
1.5
, and
Ghost in the Shell
2.0
manga last week. The new 7.3" x 10.3" editions were supervised by the creator, and are the first time the story has been published in English in right-to-left format with the original Japanese sound effects. MSRPs of the three volumes are $29.99, $19.99, and $29.99, respectively.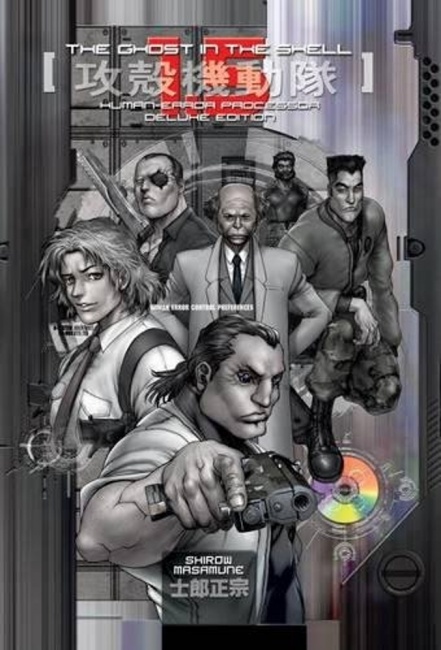 The original manga was serialized in Japan beginning in 1989 and collected as a tankoubon by Kodansha in 1991. Shirow expanded the series with
Ghost in the Shell 2: Man-Machine Interface,
and later
Ghost in the Shell 1.5: Human-Error Processor
. Dark Horse began publishing English editions in the U.S. in 1995.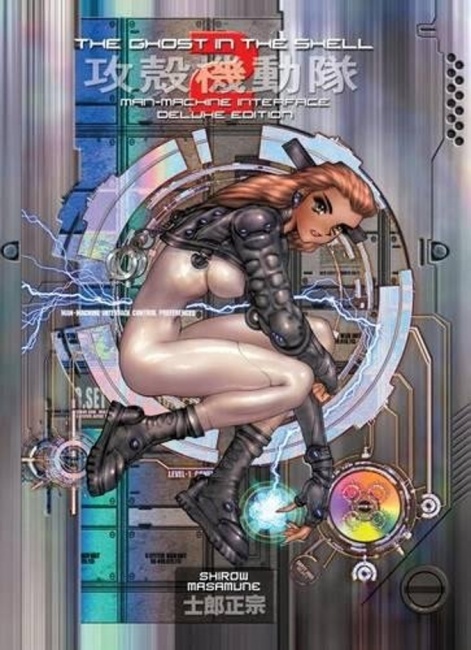 Like Kodansha's regular trade paperback editions of the manga, the new deluxe edition will include Shirow's redrawn pages excising the explicit lesbian sex scenes that were in the original Japanese and earlier English Dark Horse versions to make the volumes more accessible to a wider audience, as reported by
Bleeding Cool
. That choice was Shirow's, according to the report.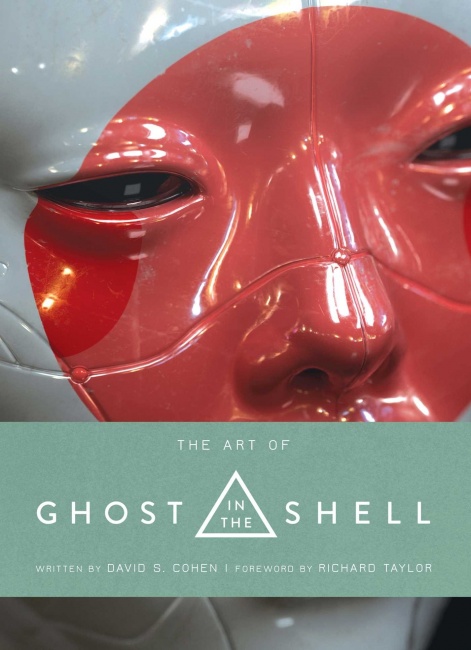 Insight Editions will release
Art of Ghost in the Shell
by David S. Cohen on March 15. The 160-page hardcover will showcase the artwork behind the creation of the live-action feature, including the concept art of more than 3000 prosthetics, animatronics, props and miniatures created by Weta Workshop. MSRP is $45.00.
Weta is also releasing two 1:4 mixed media figures, of Major and Geisha, in very limited editions at $449 retail. See the gallery below for images.
Funko will release a series of three Pop! vinyl figures of The Major, Batou and the Geisha. MSRPs are $10.99. The figures release on April 5. Images in the gallery below
Several anime based on the manga have been released over the past two decades, with Mamoru Oshii features Ghost in the Shell and Ghost in the Shell: Innocence the most popular.
Here are some other cyberpunk manga series that will appeal to Ghost in the Shell fans:
Akira (Kodansha)
Appleseed (also by Shirow, Dark Horse)
Battle Angel Alita: Last Order (Kodansha)
Blame (Vertical)
Biomega (VIZ Media)
Psycho Pass: Inspector Shinya Kogami (Dark Horse)
The film releases in theaters on March 31, and a new trailer released today, below (for the last one, see "New 'Ghost in the Shell' Trailer").
Click Gallery below for full size images!