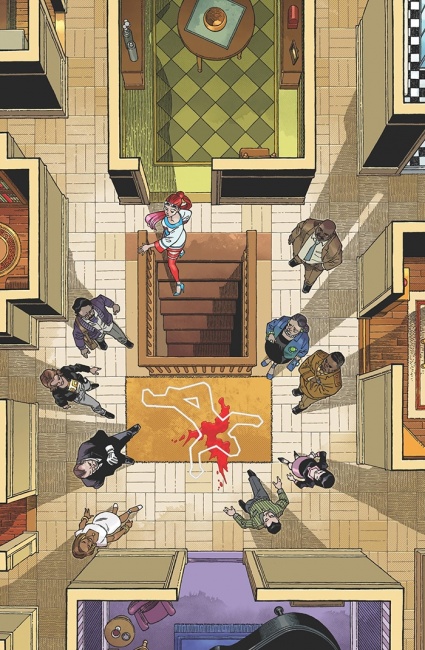 IDW and Hasbro are teaming up on a brand new comic series inspired by Hasbro's classic murder mystery game
Clue
.
Paul Allor (Guardians of the Galaxy, G.I. Joe) will write the further adventures of Miss Scarlet, Colonel Mustard, Mrs. Peacock, Professor Plum, and more as they try to solve Mr. Boddy's murder. Nelson Daniel (Dungeons & Dragons, The Cape) will draw the five-issues series, which debuts in June.
Clue is the latest release in the partnership between IDW and Hasbro, which includes comics based on the Micronauts (see "Micronauts Return From a Dying Universe"), Transformers, G.I. Joe (see "IDW Reveals Hasbro Series Launching Out of 'Revolution'"), M.A.S.K.: Mobile Armored Strike Kommand (see "Hasbro's 'M.A.S.K.' Gets Ongoing Series"), and more.
Hasbro partnered with Broadway company Araca Group to produce a stage show based on the board game (see "Broadway Gets a 'Clue'"). There is also a movie remake in the works (see "Hollywood Remake Planned for 'Clue' Movie").