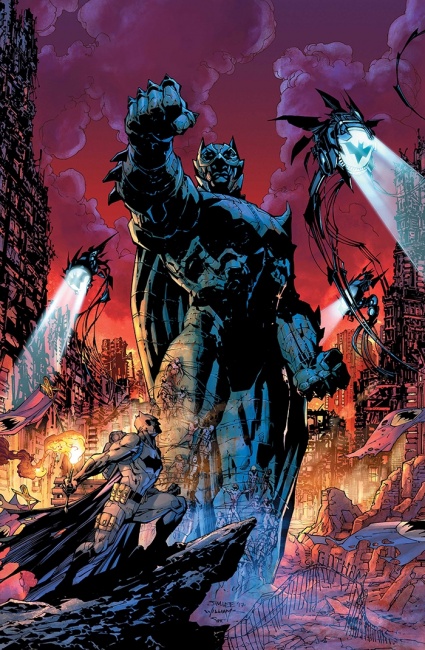 DC will kick off a massive event this summer with a pair of series led by some of the biggest stars in their stable.
Dark Days: The Forge and Dark Days: The Casting are spearheaded by writer Scott Snyder (All-Star Batman), along with writer James Tynion IV (Detective Comics) and superstar artists Andy Kubert (Dark Knight III: The Master Race), Jim Lee (Suicide Squad) and John Romita Jr. (All-Star Batman). The Forge #1 will be out June 14, and The Casting #1 will be out July 12.
"Art like this demands an epic story," says Snyder. "Dark Days posits a mystery that traces all the way back to when I started on Batman. I've hinted at them over the years with Easter eggs and clues. This is a mystery that literally begins at the dawn of man and spans generations of heroes and villains and ultimately leads to huge revelations about the past, present and future of the cosmology of DC.... It's the prelude to the event we've been developing for years."
Snyder and Tynion both signed exclusives with DC in the last year (see "DC Signs Another Writer to Exclusive Contract" and "DC Signs Two Big Exclusive Deals"). Snyder's All-Star Batman has been a consistent top-ten seller, and Tynion's Detective Comics also has a strong showing in sales (see "Top 300 Comics Actual--February 2017").