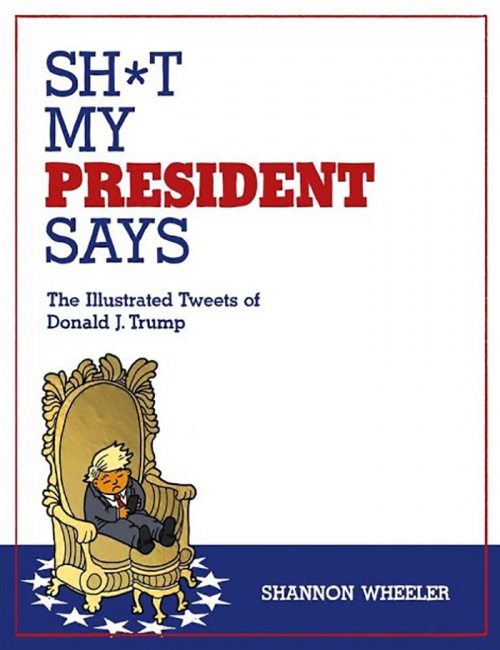 Eisner Award-winning cartoonist Shannon Wheeler illustrates the Twitter President in
Sh*t My President Says: The Illustrated Tweets of Donald J. Trump
, coming this summer from Top Shelf Productions.
Wheeler, a cartoonist for The New Yorker and creator of Too Much Coffee Man (see "Dark Horse Offers New Packaging of Popular Modern Classics"), employs his signature mix of slapstick and sophistication to bring President Trump's most memorable tweets to life as cartoons. The 120-page hardcover will be available in August and has an MSRP of $14.99.
November 7 sees the release of another project that draws on President Trump's own words: R. Sikoryak's The Unquotable Trump, which uses statements from the 2016 presidential campaign in parody superhero covers (see "Lynda Barry, R. Sikoryak, Tom Gauld, Leslie Stein, Brigitte Findakly and Lewis Trondheim").