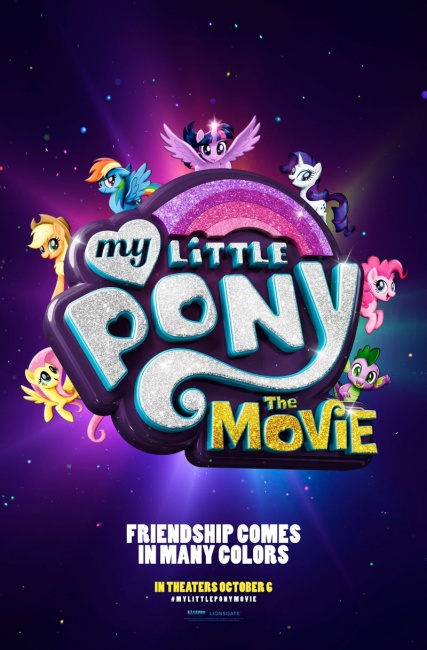 Lionsgate has released an announcement trailer for
My Little Pony: The Movie
.
The cast will include Emily Blunt, Kristin Chenoweth, Liev Schreiber, Michael Peña, Sia, Taye Diggs, Uzo Aduba, and Zoe Saldana, as well as the voices of the "Mane 6" from the popular TV show My Little Pony: Friendship is Magic.
The movie synopsis reads: A new dark force threatens Ponyville, and the Mane 6 – Twilight Sparkle, Applejack, Rainbow Dash, Pinkie Pie, Fluttershy, and Rarity – embark on an unforgettable journey beyond Equestria where they meet new friends and exciting challenges on a quest to use the magic of friendship and save their home.
The film opens in theaters on October 6 (see "Best in Shows--Q4 2017").
There is plenty of product tied to My Little Pony – Friendship is Magic, including a CCG from Enterplay (see "'My Little Pony CCG' Returns"), an RPG distributed by Ninja Diviion and Shinobi 7 in the U.S. (see "Preview: 'My Little Pony' RPG") and a line of comics from IDW Publishing (see "IDW Does 'My Little Pony'").