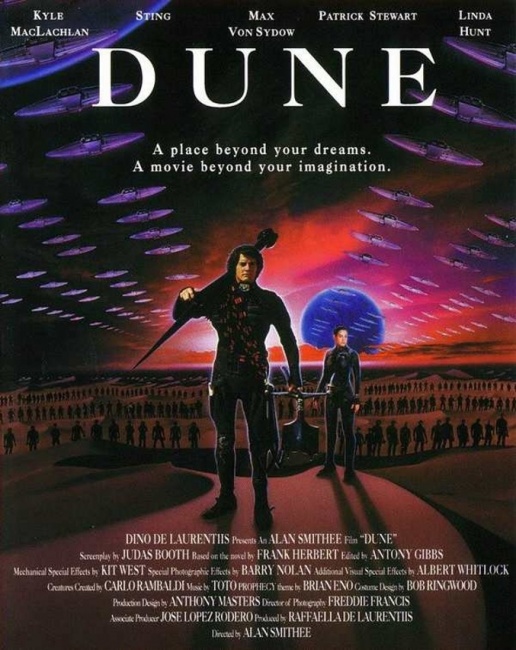 Early April has brought a slew of news about geek movie projects.
The latest adaptation of Dune (see "'Dune' Moves Ahead") from Denis Villenueve now has a writer according to The Hollywood Reporter: Eric Roth, the Oscar-winning screenwriter of Forrest Gump. Roth also scripted The Insider, The Curious Case of Benjamin Button, and the upcoming A Star Is Born remake. Legendary picked up the rights to Frank Herbert's classic sci-fi novel in 2016 (see "Legendary Entertainment Acquires Frank Herbert's 'Dune'"). A release date has not been set.
Greg Rucka and artist Leandro Fernandez's Old Guard has been picked up by Skydance, reports THR. Rucka is attached to script the feature length version of the recent Image Comics release, which follows a group of immortal mercenaries through the ages.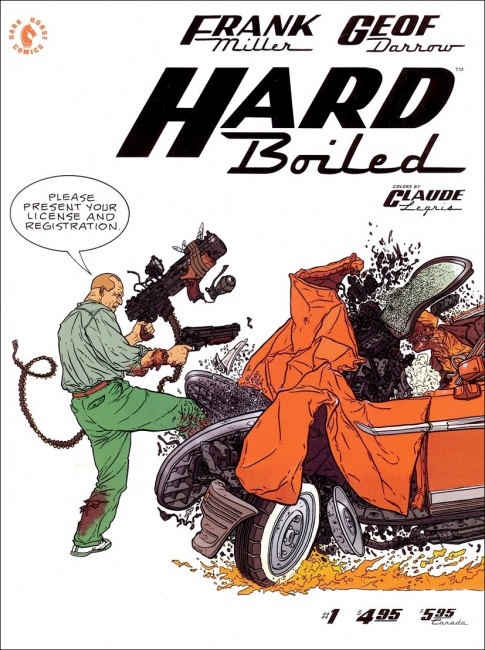 Ben Wheatley (
High-Rise
) has been confirmed to direct the adaptation of Frank Miller and Geoff Darrow's
Hard Boiled
(see "
'Power Rangers,' 'Pacific Rim 2,' 'Highlander,' 'Smurfs'
"). Wheatley revealed on BBC Radio's
Kermode & Mayo Film Review
that he plans an R-rated film based on the property.
The Dark Tower release date has been pushed from July 28 to August 4 reports Entertainment Weekly. The move was made reportedly to give Sony's kid-friendly animated The Emoji Movie more time with its intended audience before the school year begins. The studio indicates that the movie won't be pushed again, and a trailer is imminent. The Dark Tower stars Idris Elba, Matthew McConaughey, Abbey Lee, Catheryn Winnick, Fran Kranz, Claudia Kim, and Jackie Earle (see "Best in Shows--Q3 2017").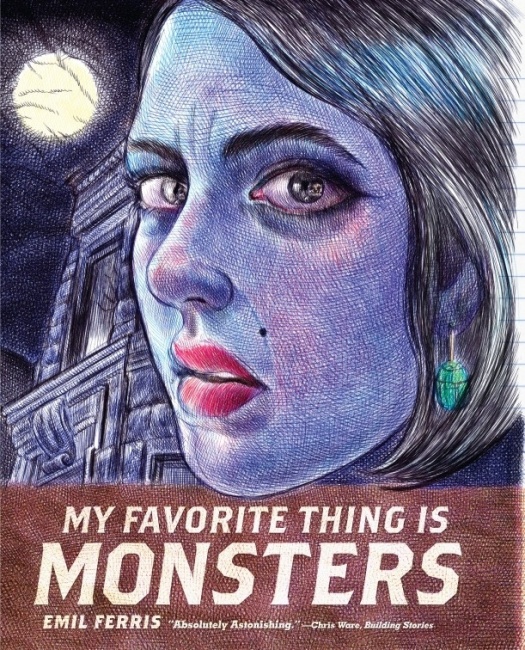 The film rights to Emil Ferris's chart-topping graphic novel
My Favorite Thing Is Monsters
went to Sony after a four-studio bidding war reports
Deadline
. Sam Mendes (
Skyfall
,
Road to Perdition
) is in talks to direct. The first graphic novel from Ferris,
My Favorite Thing Is Monsters
is set in '60s-era Chicago and full of B-movie monster feature iconography. Fantagraphics released it to rave reviews (see "
February 2017 Bookscan -- Top 20 Adult Graphic Novels
").
Paramount has found a director for the Eliot Ness fill, Ness, based on Brian Michael Bendis and Marc Andreyko's graphic novel Torso, Variety is reporting. Paul Greengrass (The Bourne Ultimatum, Captain Philips) is now on board to direct. Paramount previous had the movie rights and let them lapse (see "'Torso' Movie Rights in Limbo"), but apparently has renewed interest in the project, including a new screenplay by Brian Helgeland. The movie will focus on U.S. Treasury Department agent Eliot Ness, who, after bringing down gangster Al Capone, assembled a team of retired cops to catch a serial killer in Cleveland who dumped torsos in a river.
Edward James Olmos (Battlestar Galactica)has been added to the cast of Shane Black's Predator reboot reports THR. Olmos will play a member of the military. He joins leads Boyd Holbrook and Olivia Mann, and Jacob Tremblay, Keegan-Michael Key, Trevante Rhodes, Thomas Jane, Alfie Allen, and Yvonne Strahovski (see "'Alita: Battle Angel,' 'Predator,' 'Godzilla: King of the Monsters,' More"). The film is scheduled for February 9, 2018, release.